News listings
energy-pedia exploration

Australia
Australia: Koburra 2D seismic survey upgrades Lake Galilee prospect to 'drill ready' status
12 Jul 2019
New leads and prospects generated from Koburra 2D seismic survey and reprocessing of existing seismic data
27 leads and prospects now identified within the Galilee Basin permits
Lake Galilee lead progressed to 'drill ready'status

Vintage Energy has advise that recently processed and reprocessed seismic data has identified a number of new leads and prospects, with a key lead progressed to 'drill ready' status.This data was generated from the recently completed 336 km Koburra 2D seismic survey within the Galilee Basin ATPs 743, 744 and 1015, as well as from the reprocessing of 896 kms of existing 2D seismic data.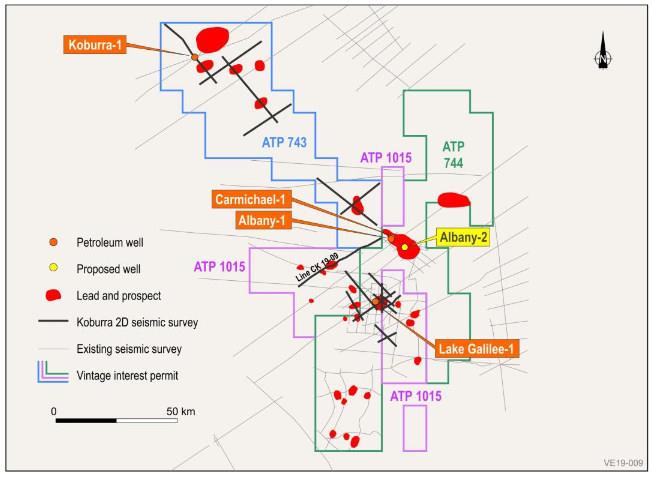 The main objectives of the Koburra 2D seismic survey were to identify regional trends across a wide area of the Permits for future seismic acquisition, and develop a number of existing leads toward drillable prospect status. One of the areas of focus was the prospective Lake Galilee structure, over which four new lines were acquired. The Lake Galilee structure is approx. 20km2 in size and adjacent to the existing Lake Galilee-1 well, which appears to have been drilled outside of structural closure (refer Figure 2 below) and provides significant up-dip potential. After the work carried out on the Lake Galilee structure, the main lead within it was advanced to 'drillready'status.The recovery of oil,and gas to surface from the down-dip Lake Galilee-1 well, drilled in 1964, has underpinned a high level of optimism for the potential of the Lake Galilee structure.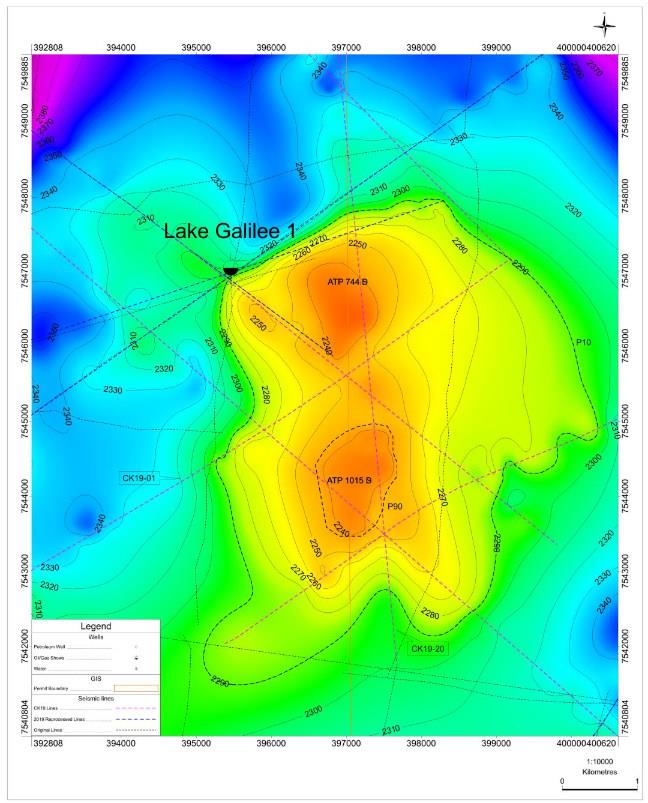 The interpretation work undertaken by the joint venture has also added four new leads and prospects, taking the total to leads and prospects within the Permits to 27. It is expected that these leads and prospects will be subject to further seismic acquisition.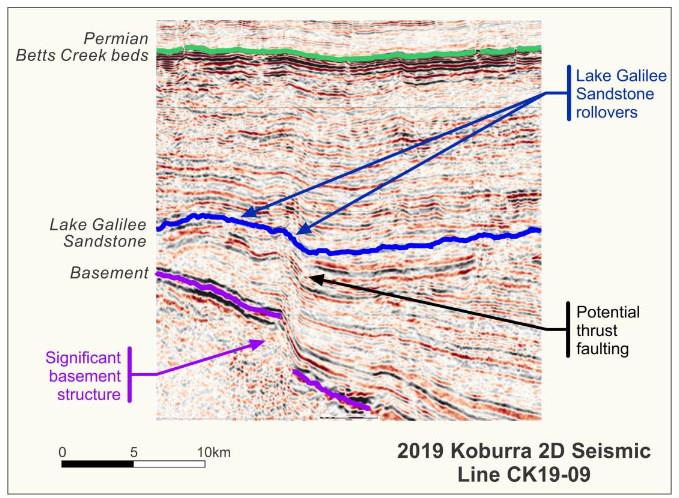 Vintage has 15% of the Galilee Basin Deeps Joint Venture (Comet 85%). This equity level will increase to 30% upon the completion of the Stage 2 farm-in funding obligations relating to completed Koburra 2D seismic program and the drilling of Albany-2 and Albany-1/ST1.
Click here for Comet Ridge announcement: Galilee Seismic Update
Source: Vintage Energy
back to top