News listings
energy-pedia exploration

Australia
Australia: Armour Energy engages drilling contractor for 2013 exploration wells in Queensland and Northern Territory
05 Feb 2013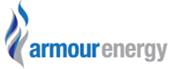 Armour Energy has entered into a contract for supply of drilling services to carry out the planned 2013 exploration program in North Queensland and the Northern Territory. Silver City Drilling based in Port Macquarie NSW has been engaged for a series of wells in Queensland and in the Northern Territory. Silver City Drilling will supply the services of their highly experienced drilling crews and management team along with a Schramm TX130XD drill rig and the associated spread of equipment. The drill rig rated with a 138,000 pound pullback capacity is capable of drilling to a vertical depth of 2900m and will be equipped to drill vertical and lateral wells on both mud and compressed air.
The Drilling Services Contract and program has been designed and agreed with set criteria to avoid previous problems encountered with the 2012 drilling program in the Northern Territory. These criteria include:
Lump sum prices for mobilisation, demobilisation and interwell rig moves;
Acceptable minimum operating performance criteria to be met to ensure maximum productivity;
Minimised exposure to time and cost extras outside of Armour's control; and
Restriction of Armour's risks to geological factors.
The drilling contractor's drill rig, ancillary equipment and personnel have been subjected to rigorous due diligence investigations by Armour and its consultants. The rig contractor has previously successfully drilled several long lateral wells to a maximum measured depth of 2600 metres. The program will commence in the recently granted ATP 1087 (see Figure 1) located in North Queensland where three (3) vertical wells and one (1) lateral well are planned with work scheduled to commence in late April. These wells will target the highly prospective shale gas potential of the Lawn Hill Formation where exploration by Comalco in 1991 encountered continuous gas shows of up to 390 gas units (approx. 8%) from a continuous 125m thick gas rich Lawn Hill Shale in the Beamesbrook, Egilabria, Desert Creek and Argyle Creek wells.

The first well of the program will be the Egilabria 2 vertical well to a planned depth of 1750m. The Egilabria 2 DW1 fracced Lateral well will then be drilled from the Egilabria 2 vertical well to a measured depth of 2360m to establish a 600m sub horizontal lateral well section within the Lawn Hill Formation. This lateral section will then be completed with casing and swelling packers to establish six (6) isolated stimulation zones (see Figure 2). A six stage hydraulic stimulation is being planned for the Egilabria 2 DW1 well in July 2013 to test the shale gas production potential of the Lawn Hill Formation. Armour has received tender submissions and is progressing towards finalising a contract for supply of frac services for this well.

Armour Energy and its independent expert consultants believe the Lawn Hill Formation contains a prospective recoverable resource of 22 TCF gas. Armour believes this gives sufficient potential to define up to 9 Trillion Cubic Feet (TCF) of resources and reserves. This is a sufficient gas resource to supply a 6 Million tonne per year LNG facility for more than 20 years.

The planned hydraulic stimulation of the Egilabria 2 DW1 fracced lateral well is designed to prove the commerciality of this plan and will be a key milestone in the Company's plans to define proven and probable reserves in ATP1087.

The Egilabria 3 and Egilabria 4 vertical wells are then scheduled to follow in the program. Both of these wells are of similar depth and will test the lateral extension of the Lawn Hill Formation away from the Egilabria 2 DW1 well. Armour Energy is targeting definition an initial to 2 trillion cubic feet (TCF) Contingent Resource in 2013 that would be based on successful stimulation results and positive correlation of results between the Egilabria 2, 3 and 4 wells.
The Egilabria 4 well is also located to simultaneously test the potential of a pinch out oil and gas play at the base of the Mesozoic Carpentaria Basin which Armour believes is being sourced by the underlying Lawn 4 and Riversleigh Formations.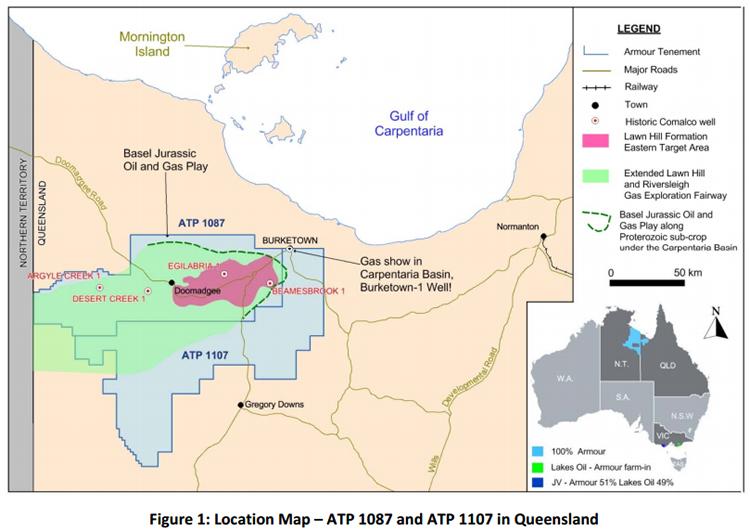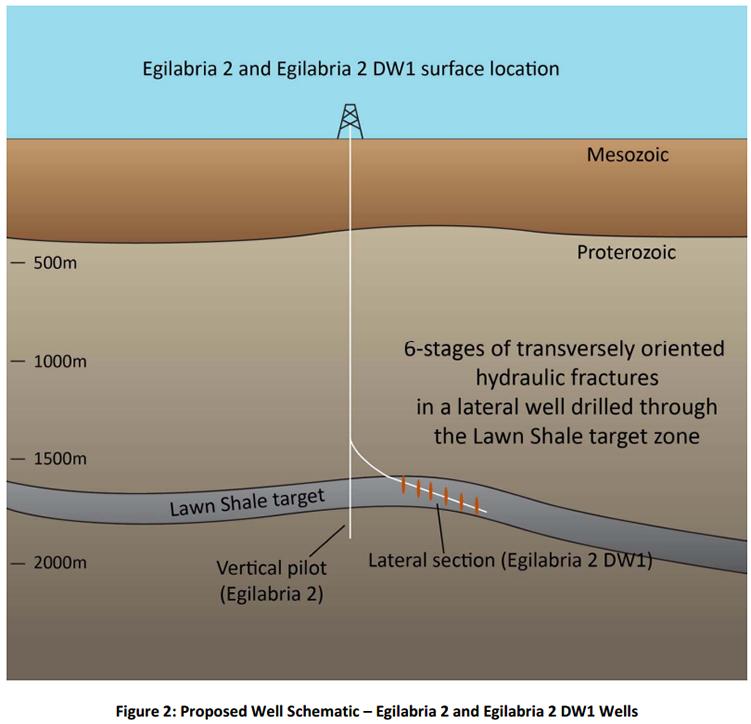 Source: Armour Energy
back to top