News listings
energy-pedia seismic
Samit partners with Advanced Geophysical Technology to offer high end seismic data imaging services
28 Jul 2016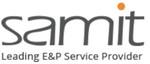 Samit has announced its partnership with Advanced Geophysical technology (AGT), Houston to offer high end seismic data imaging services from it's technology centre in Gurgaon.
Building on its vision to provide world class services to its clients by partnering with industry leaders, this alliance with AGT is a step change in the capabilities of Gurgaon centre. The expanded offering includes leading edge seismic image technology to generate fast, cost-effective images of the highest available quality – and ultimately produce higher resolution results than conventional processing methods and algorithms used today.
'We are very pleased and excited about this alliance as for the first time a truly 100% owned Indian company is positioned to offer such high end imaging services to clients in India and builds on the Make In India initiative by the Government of India. We believe this will greatly benefit the local E&P industry as we will be able to offer the best in class services locally with a faster turnaround and at a significantly lower cost' said Sanjeev Mittal, Managing Director of Samit
Advanced Geophysical Technology (AGT) is a growing Houston-based company that is revolutionizing seismic imaging. From their origin as a developer of innovative GPU-based depth imaging algorithms, they have evolved into a service organization that uses world-class computing power and patented proprietary algorithms to develop high-resolution 3D seismic images quickly and cost-effectively. Together, their team of elite geophysicists is creating unparalleled value by helping oil and gas companies select and employ the ideal imaging technology to accurately image the geophysical properties of salt basins and other hard-to-image subsurface locations.
This alliance will result in availability of high end imaging services – from 3D RTM, RTM Angle & Shot Index Gathers at very high frequency (ISO/VTI/TTI) to 3D Tomographic Velocity Model Building including Q, Full Waveform Inversion (FWI), 3D Kirchhoff Depth and Time Migration, Finite Element Forward Modeling and Diffraction Imaging – complementary to the existing services being offered by Samit.
'We are pleased and excited to have this technical service alliance and are excited about expanding AGT's set of geophysical applications in the region. Both Samit and AGT are focused on providing an industry leading cost effective geophysical service offering for the region. AGT's uniquely implemented high-end technology imaging applications are gaining momentum globally and we are excited about the ability to offer these technologies through our partnership with Samit.' said Rob Yorke, CEO, Advanced Geophysical Technology, USA.
Source: Samit
back to top