News listings
energy-pedia general news
Swala Oil & Gas announces trading halt during equity investment discussions
30 Jul 2018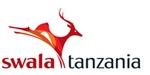 Swala Oil & Gas (Tanzania) has advised that its securities will be placed in Trading Halt at the request of the Company, pending the release of an announcement by the Company in relation to a third-party equity investment in the Company. Unless DSE decides otherwise, the securities will remain in a Trading Halt until the earlier of commencement of normal trading on Monday, 6th August or when the announcement is released to the market. The Company's shares remain listed on the Dar es Salaam Stock Exchange with ticker 'DSE: SWALA'.

Discussions with the prospective investor remain at an early stage and there is no certainty that a transaction will be completed. As announced earlier this year, Swala successfully raised a gross US$25,000,000 (USD 25 million) from US institutions under an early bird 144A USD bond offering and has submitted a planned corporate bond issue on the Stock Exchange of Mauritius for US$50,000,000 (USD 50 million), with Greenshoe rights. The Company intends to formally launch this bond once regulatory approval is received.

Exotix Capital is advisor to the Company and Global Coordinator on the corporate bond.
Funds raised from the proposed share issuance and corporate bond will be used to complete the acquisition of up to a further 32.07% of the shares of PAE PanAfrican Energy Corporation pursuant to the Company's announcement of the 2nd January 2018.
Source: Swala Oil & Gas
back to top