News listings
energy-pedia general news
Ensco and Rowan Companies agree to combine, creating industry-leading offshore driller
08 Oct 2018
Broad Portfolio of High-Specification Floaters and Jack-ups
Diverse Customer Base Includes Most of the Largest Holders of Offshore Reserves
Broadest Geographic Presence of Any Offshore Driller
Well Capitalized with Combined Liquidity of $3.9 Billion
$150 Million of Anticipated Annual Expense Synergies
Accretive to Cash Flow Per Share in First Full Year Following Closing
Clear Leader in Customer Satisfaction with Strong Focus on Safety and Operations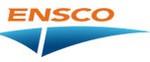 Ensco and Rowan Companies have jointly announced that the companies have entered into a definitive transaction agreement under which Rowan will combine with Ensco in an all-stock transaction. The definitive transaction agreement was unanimously approved by each company's board of directors. The Saudi Aramco partner to the ARO Drilling joint venture has consented to the combination between Rowan and Ensco.
Under the terms of the transaction agreement, Rowan shareholders will receive 2.215 Ensco shares for each Rowan share. Upon closing, Ensco and Rowan shareholders will own approx. 60.5% and 39.5%, respectively, of the outstanding shares of the combined entity. There are no financing conditions for this transaction.
The combined company expects to realize annual pre-tax expense synergies of approx. $150 million, with more than 75% of targeted synergies expected to be realized within one year of closing. As a result, the transaction is projected to be accretive to cash flow per share in 2020 following an anticipated closing in the first half of 2019.
Rowan President and Chief Executive Officer Tom Burke, who will serve as President and Chief Executive Officer of the combined company, said:
'We are excited to reach an agreement to combine our well-respected organizations, enabling both Rowan and Ensco shareholders to participate in the substantial value creation opportunities of a larger, more technologically-advanced and diverse offshore drilling company. By merging our high-quality rig fleets and infrastructure covering the world's most prolific offshore basins, we increase our scale while maintaining a shared focus on high-specification assets that will include ultra-deepwater drillships and versatile semisubmersibles, as well as harsh environment and modern jack-ups. Rowan shareholders also benefit from the addition of significant backlog and substantial scale in ultra-deepwater operations. The combined entity's talented workforce, unrivaled geographic and customer diversification, and solid financial position ideally position us to meet increasing customer demand for the most technologically-advanced drilling rigs as the offshore sector recovers.'
Ensco President and Chief Executive Officer Carl Trowell, who will serve as Executive Chairman of the combined company, stated:
'The combination of Ensco and Rowan will create an industry leader in offshore drilling across all water depths, with significant advantages to capitalize on future opportunities and better serve our customers. Ensco and Rowan share a common culture built around safety and operational excellence, innovation, technical expertise and customer satisfaction. Through this combination, Ensco shareholders will uniquely benefit from Rowan's strategic joint venture with Saudi Aramco, ARO Drilling, while all stakeholders will share in meaningful cost savings and even greater upside to improving market conditions as the industry recovery continues gaining momentum.'
Click here for full announcement
Source: Ensco
back to top