News listings
energy-pedia development and production

India
India: GSPC to tie-in six wells at Tarapur 6 area
30 Oct 2009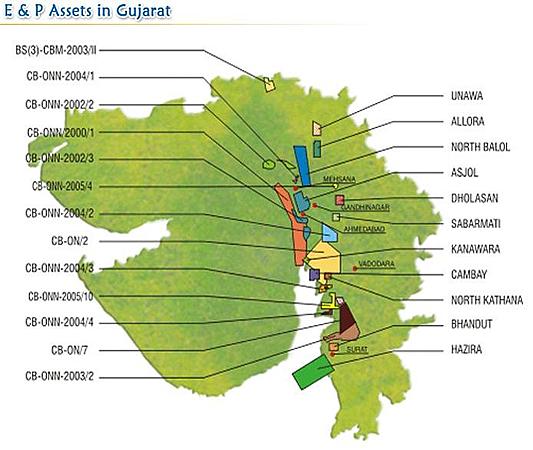 The Gujarat State Petroleum Company, GSPC, is wrapping up a field development plan (FDP) to bring additional wells onto production at its producing Tarapur block, located in the Cambay basin.
Reliable company sources have revealed that the FDP entails drilling eleven additional producing wells, six of which shall be drilled in the Tarapur 6 area. The wells are expected to be put on production by January 2010.
The new set of wells are expected to add more than 2,200 barrels of oil per day (BOPD) to the field, sources added. The CB-ON/2 block is believed to hold 800 million barrels in-place oil, of which more than 200 million are recoverable.
Tarapur started producing in May 2009 from three discovery wells, the Tarapur-1, Tarapur-P and Tarapur-5. Total gross production for the first two months in the field amounted to 22,125 barrels of oil per day (BOPD). The three producing wells have already been tied into oil tank storage facilities.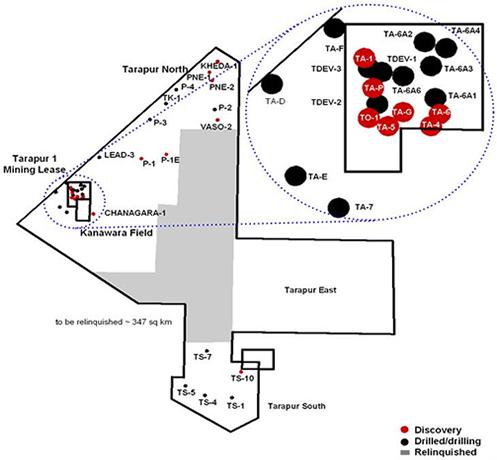 Till date the operator has completed a total of twenty-six wells in the Cambay onshore. Of these, twenty are exploration wells, three appraisal and three development wells. In addition to oil, the operator is likely to produce a reasonable quantity of gas a day from Tarapur.
In a related development GSPC has expressed its reluctance to ONGC's proposed participation in the onshore block. The operator has now asked the petroleum ministry not to consider ONGC's request for participation during the extended exploration phase at Tarapur and GSPC is expected to sent a formal communiqué to the ministry in this regard.
ONGC has already exercised its option to acquire a participating interest of 30% in the development phase of operations. GSPC has a 80% stake in the block with GeoGlobal Resources Ltd the remaining 20% PI.
Source: Indian Petro

back to top