News listings
energy-pedia seismic

Kenya
Kenya: National Oil Company to acquire 2D seismic in Magadi Basin Block 14T ahead of licensing
20 Apr 2010

National Oil Corporation of Kenya (NOCK) is planning to acquire 2D seismic data in Block 14T in the Magadi Basin that will help market it for licensing as an exploration area. Although Kenya, which is east Africa's largest economy has no proven reserves, exploration interest in the country has increased on the back of discovery of oil in neighbouring Uganda and natural gas in Tanzania. The government has leased out 24 blocks to explorers, with at least 11 blocks of those having been licensed in the period since September 2008.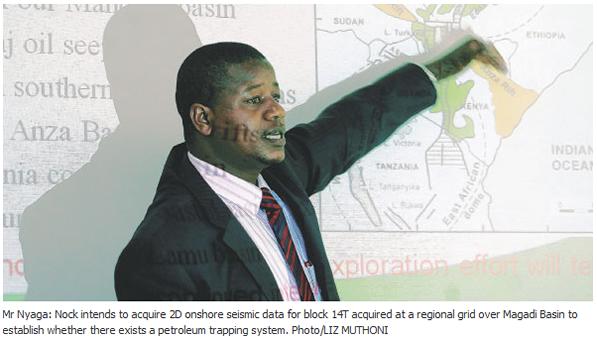 'National Oil Corporation intends to acquire 2D seismic data for Block 14T ... at a regional grid over the Magadi Basin to establish whether there exists a petroleum trapping system ...,' it said in an advertisement in the local Daily Nation newspaper. 'The data will be used in promoting the area as a petroleum exploration block worth licensing by the Government of Kenya,' the advertisement, which sought expressions of interest from consultancy firms, added.
Firms with exploration licences in Kenya include Anadarko Petroleum, China's CNOOC and Origin Energy.
Source: News Wires
back to top