News listings
energy-pedia exploration

Norway
Norway: OMV granted drilling permit for well 7324/8-3 in production licence PL 537
12 Aug 2017

The Norwegian Petroleum Directorate announced Aug 1 it has granted OMV (Norge) a drilling permit for appraisal well 7324/8-3 in PL 537.
Well 7324/8-3 will be drilled from the Island Innovator drilling facility at position 73°26'4"N and 24°23'21.67"E.
OMV (Norge) is the operator with an ownership interest of 25 per cent. The other licensees are Statoil (35 per cent), Idemitsu Petroleum Norge (20 per cent) and Petoro (20 per cent).
The area in this licence consists of parts of Block 7324/7 and block 7324/8. The well will be drilled on the Wisting discovery, approx. 260 kms off the coast.
Production licence PL 537 was awarded on 15 May 2009 (20th licensing round on the Norwegian shelf). This is the sixth well to be drilled in the licence.
The permit is contingent on the operator securing all other permits and consents required by other authorities prior to commencing the drilling activity.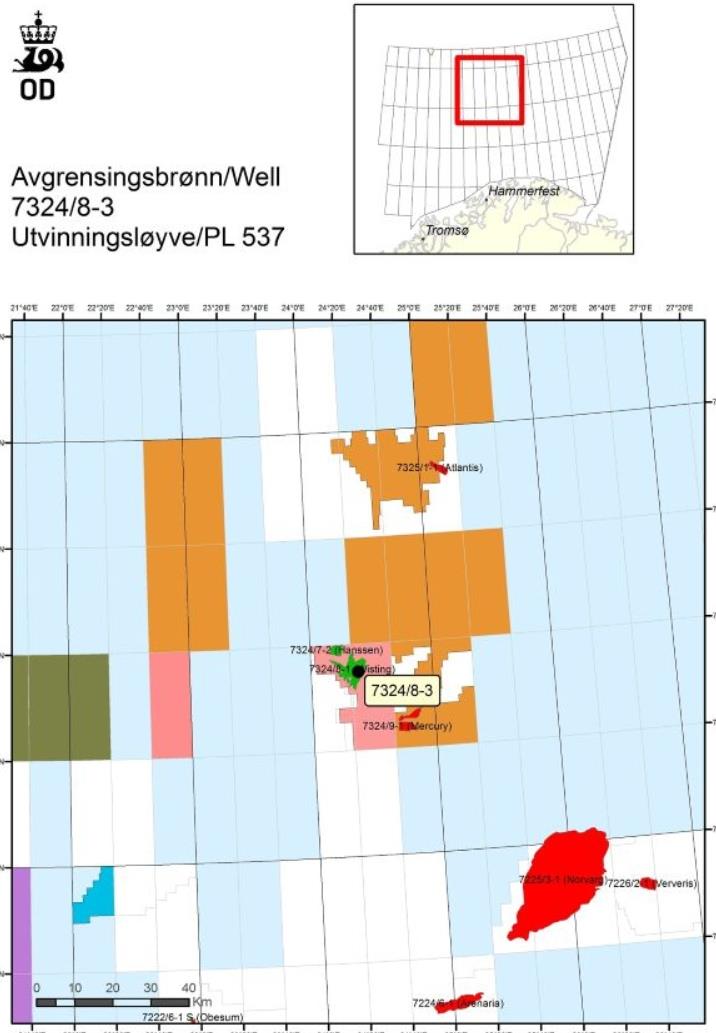 Source: NPD
back to top