News listings
energy-pedia general news

Norway
Norway: PSA say purposeful efforts to reduce risk on Norway's continental shelf are paying off.
29 Apr 2012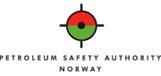 Figures from the 2011 study of trends in risk level in the Norwegian petroleum activity show favourable progress in key areas.
These results indicate that developments in the level of risk are moving in the right direction, said Magne Ognedal, director-general of the Petroleum Safety Authority Norway (PSA).
'A good year was recorded in 2011, with no major accidents or deaths in Norway's petroleum industry,' he noted. 'Now the 2011 RNNP study also reveals a clear improvement in the risk level in a number of key areas.' Speaking when the annual RNNP report was presented in Stavanger on 25 April, Mr Ognedal believed the good results were the product of purposeful efforts by the industry. 'It's particularly gratifying to see that the trend appears to have shifted in a positive direction on important issues such as hydrocarbon leaks and well control incidents. 'These are areas which we have asked the industry to get to grips with, and we're now seeing an improvement. Working purposefully yields results.'
But Mr Ognedal emphasised that the good results must not encourage people to rest on their laurels. 'Maintaining our present level of risk and achieving further improvements call for continuous commitment and attention. A high level of safety doesn't just happen. 'It's too early to say whether the positive trends for hydrocarbon leaks and well control incidents in 2011 will be sustained. 'But it's natural to conclude that the industry achieves positive results in areas which are given great attention, and that this attention must therefore be maintained in coming years.'
Source: Petroleum Safety Authority Norway
back to top