News listings
energy-pedia exploration

Romania
Romania: OMV/Exxon Black Sea well discovers huge gas field
23 Feb 2012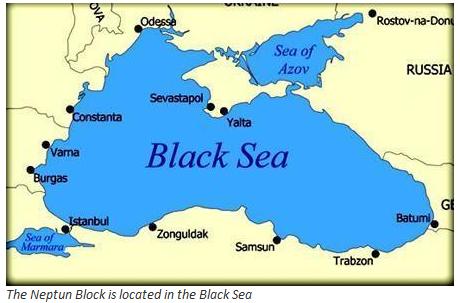 An offshore Black Sea well jointly owned by ExxonMobil and OMV's Petrom unit has discovered what could be the biggest gas find in OMV's history, OMV Chief Executive Gerhard Roiss told reporters on Wednesday. Operated by ExxonMobil, the Domino-1 well is the first deep water exploration well in Romanian waters and is located in the Neptun Block, 170 km offshore.
'The exploration well encountered 70.7 meters of net gas pay, resulting in a preliminary estimate for the accumulation ranging from 1.5 to 3 trillion cubic feet (42 to 84 billion cubic metres),' a statement said.
OMV officials said they would consult with ExxonMobil on the next steps and production could begin around the end of the decade.
Background information - Neptun Block
The Neptun Block covers an area of approx. 9,900 sq km in water depths ranging from 50m to 1,700m. OMV Petrom and ExxonMobil Exploration and Production Romania signed an agreement in November 2008 for ExxonMobil to acquire a 50 percent interest in the deep water portion of the Neptun Block. Since then, the two companies have worked closely together to acquire 3D seismic and evaluate the block's hydrocarbon exploration potential. In 2009-2010, OMV Petrom and ExxonMobil acquired more than 3,000 sq kms of 3D seismic data on the Neptun Block, using state of the art technology - the largest seismic program ever undertaken in Romania.
See also: ExxonMobil and OMV Petrom encounter gas in deepwater Black Sea well Domino-1
Source: Reuters
back to top