News listings
energy-pedia licensing

Tanzania
Tanzania to offer 16 offshore oil and gas blocks for licensing
27 Mar 2012
Tanzania will hold an oil exploration licensing round for 16 offshore blocks starting in September this year, a principal geologist at the state-run Tanzania Petroleum Development Corporation said on Tuesday.
Meshack Kagya told an energy conference in Nairobi that details of the Tanzanian plan would be unveiled next month, with the process expected to close in 2013. He said there were an additional five onshore blocks for licensing that would not be part of the round scheduled for September. 'These will be separate from the deep sea (blocks). I am not sure of the timeline,' Kagya told reporters.
The offshore blocks have over 34,000 km of 2D seismic data and over 8,000 sq km of 3D seismic data. The blocks are in waters with depths ranging from 1,500 metres to 3,000 metres.
East Africa has been a focus for exploration since substantial deposits of crude were found in Uganda in 2006. London-listed Tullow Oil expects to start production there in late 2012. Tullow said on Monday that it had also struck 20 metres of light, waxy crude after drilling its first well in Kenya's arid north, sending its shares higher.
Norwegian oil firm Statoil has said its Tanzanian gas discovery announced last month, the biggest ever made in the country, held up to 5 trillion cubic feet of gas, or about 891 million barrels of oil equivalent (boe) in proven reserves.
Last September, Tanzania got a $1 billion loan from China to build a major natural gas pipeline from Mnazi Bay in the Mtwara region in the country's south to Dar es Salaam, and processing plants in Mnazi Bay. 'They are securing the sites for LNG processing in Mtwara region for LNG for export and for domestic markets,' Kagya said. He said that the government was in the process of setting up a second pipeline to add to an existing one joining the Songo Songo gas field to Dar es Salaam.
Statoil says it has to weigh its options before it decides what type of development to invest in, but proximity to the Asian energy market makes an LNG development plausible.
Africa-focused oil and gas firm Ophir Energy and its partner BG Group have made significant gas finds. The pair said on Monday they had discovered more gas than estimated off the coast of Tanzania, adding an estimated 3.4 trillion cubic feet (TCF) in recoverable reserves from the Jordari-1 well in Block 1, 55 percent more than initially expected.
Kagya said Tanzania's natural gas estimates stood at more than 10 trillion cubic feet following recent discoveries. Tanzania already uses some of its gas to produce electricity and supplies the gas to 37 institutions and industries.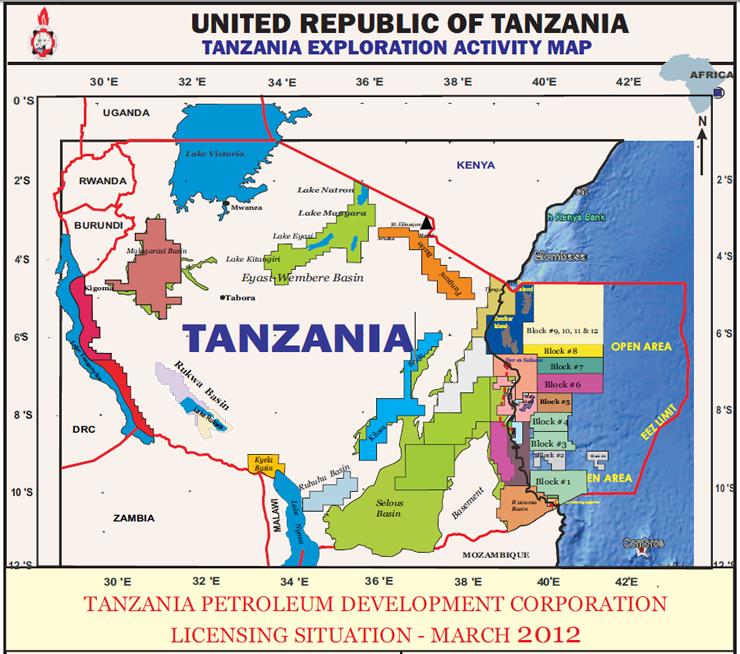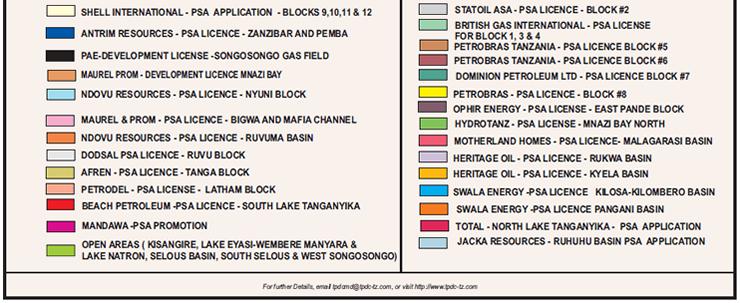 Source: Reuters
back to top