News listings
energy-pedia licensing

Trinidad
Trinidad: BP and Shell submit joint bid in Trinidad & Tobago's Shallow Water Competitive Bid Licensing Round
21 May 2019

BP has submitted a joint bid with Shell for the 2018 Shallow Water Competitive Bid Licensing Round.
The Shallow Water Competitive Bid Round 2018 contains 6 offshore shallow water blocks, namely, Block 4(c), Block U(c), Lower Reverse L, NCMA 2, NCMA 3, and Block 1(b), located off the eastern, northern and western coasts of Trinidad.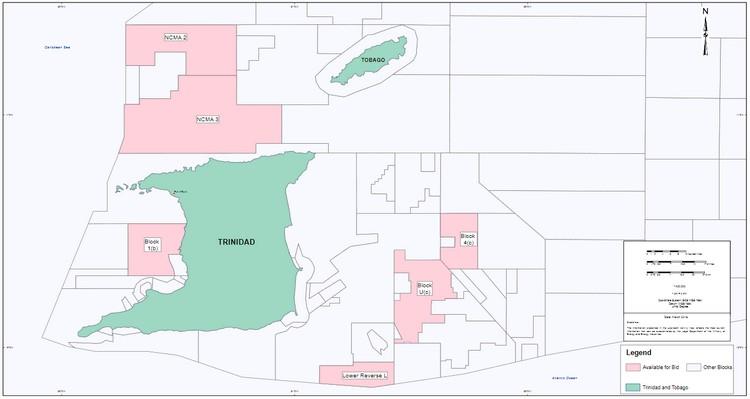 The Shallow Water Bid Round was opened on November 8th, 2018 and ran for 6 months with the deadline for submission of bids being 12 noon on May 20th, 2019.
Successful bids will be announced 6 months following the close of bidding.
Regional President Claire Fitzpatrick said:
'The decision to bid highlights our intent to continue to seek out opportunities to develop resources in the Columbus Basin. It also demonstrates our confidence in the potential of the Basin.'
Click here for details of the Shallow Water Competitive Bid Round 2018
Source: BP Trinidad & Tobago / energy-pedia
back to top