News listings
energy-pedia development and production

United Kingdom
UK: Shell's Brent field resumes production
14 Aug 2011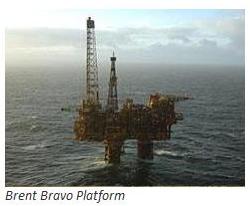 Shell has announced production has restarted in its Brent field after a seven month shutdown for safety reasons. Brent Bravo, which lies 150 miles north east of Shetland, and Brent Alpha are again working. It is expected Brent Delta will resume in the near future and Brent Charlie will restart early next year.
The platforms were closed on Jan. 15 as a precaution after one of the fenders protecting the platform from service vessels fell into the sea. All non-essential staff were evacuated and nobody was harmed. Production was halted at platforms A, B, C and D.
The Brent Alpha, Bravo, Charlie and Delta platforms, located in UKCS Block 210/29, produce around 4.5 million cubic metres of gas per day, 2 percent of British gas requirements, and 20,000 barrels of oil per day, equivalent to 1 percent of UK oil demand, Shell said at the time of the shutdown.
Source: energy-pedia
back to top