Crown Point Energy has provided an operations update on its drilling activities on the Cerro de Los Leones ('CLL') exploration permit.
As previously reported in our November 12, 2019 press release, two exploration wells had been scheduled to be drilling during Q3/Q4 2019 on the Company's operated CLL exploration permit located in the Province of Mendoza (net working interest 100%).
The first of these wells, SRM x-1001D, was drilled to a total vertical depth of 1333 meters and cased as a potential discovery on November 2, 2019 after well log analysis indicated a potential 5 meter hydrocarbon bearing zone in the Agua de la Piedra formation (middle Tertiary) between 1021-1026 meters true vertical depth. The well was deviated at approx. 40 degrees north of its surface location to intersect the crest of a structure which lies beneath the Rio Malargüe floodplain on the northern CLL exploration permit.
The rig was subsequently moved 1 kilometer to the west of the surface location of SRM x-1001D to drill and test the Tertiary sandstones on an extension of the structure. Drilling operations on the second well, SRM x-1002D, commenced on November 10 and the well reached a final vertical depth of 1183 meters on November 18 2019. The well was then abandoned after well log analysis confirmed the absence of hydrocarbons.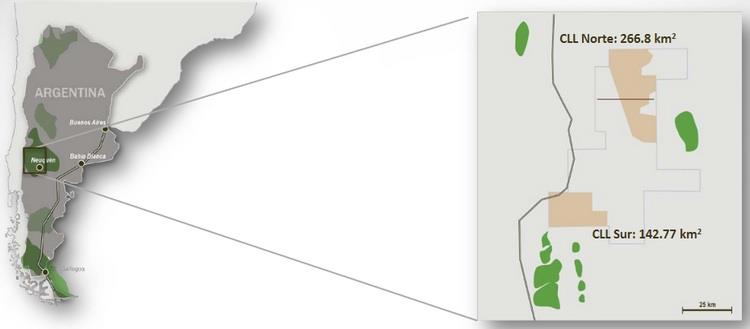 Testing and evaluation of SRM x-1001D commenced on November 20 and are ongoing. Crown Point will release the results after testing and evaluation operations are completed.
The drilling and evaluation of the two exploration wells has satisfied the remaining phase two work commitment on the CLL exploration permit. The Company had requested and was granted a four month extension (to February 23, 2020) to accommodate the drilling and evaluation of both wells.
For further informationn, see Crown Point Energy's Corporate Presentation July 2019
Source: Crown Point Energy