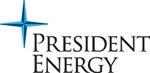 AIM-listed President Energy, the energy company with a diverse portfolio of production and exploration assets focused primarily in South America, has provided an operational update with regard to the newly drilled well LB-1002 at the Las Bases field, Rio Negro Province, Argentina
Highlights
New well LB-1002 drilled, logged and cased on time and budget
Both electric and mud logs identify and confirm pre-drill expectations of gas pay in the Centenario formation with good permeability and porosity
The rig is now moving off location to the next well, EV-1001 at the Estancia Vieja field, Rio Negro which will take 5/6 days, with spudding currently projected in approximately 10 days
The new well LB-1002 will now be completed with a coiled tubing unit and production slated to commence by the end of April
Drilling programme Rio Negro
The new well LB-1002 at the Las Bases field, Rio Negro, Argentina has been successfully and safely drilled to the target depth of 1,302 metres, logged and cased on time and budget. The well unexpectedly encountered certain swelling shales when drilling which affected progress downhole but these issues were successfully overcome and caused no difficulty in running the pre-drill designed slim hole casing.
The electric logs aligned with the mud logs holding no surprises and identify a total of approximately 7 metres (23 feet) of net gas pay in one contiguous sandstone interval of good permeability and porosity (the latter being estimated at 20-25%) in the Centenario formation which was President's target. The results support President's pre-drill projection of an initial production of some 40,000 m3/d (1.4 MMsft/d or circa 230 boepd) which is subject to the forthcoming testing. The well will be completed during this month using a coiled tubing unit which will be mobilised to site within approximately the next 14 days, with the well projected to be on production by the end of this month. As previously announced, once President has reviewed the initial production data, a decision will be then made as to future drilling in the Las Bases field.
In the meantime, the rig is being moved ("Drilling, Transport, Mobilisation", or "DTM") to the next well EV-1001 at the Estancia Vieja field, Rio Negro Province. This will take some 5/6 days with spudding of this well expected to take place within the next 10 days. The subsequent well, EV-1002, is also at the Estancia Vieja field and accordingly the DTM to that well will be faster.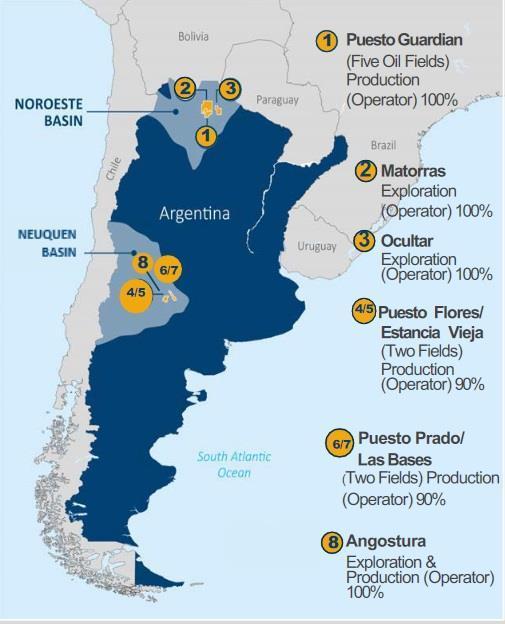 Peter Levine, Chairman, commented
'Whilst downhole the well was a tad trickier than expected, the new well LB-1002 was drilled, logged and cased on time and budget.
'It's very much step by step but it's good to get the first well of the programme drilled successfully and under our belt. We now move to the completion and the test of initial production with all present indications together with analogue well comparison supporting our pre-drill production estimates of volumes.
'Our drilling programme in Argentina continues in the Estancia Vieja field and further announcements will be made in due course.
'All other material workstreams including but without limitation Salta, the treatment plan and Paraguay farm-out are on track and proceeding in accordance with expectations'.
Source: President Energy