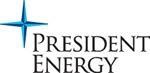 AIM-listed President Energy, the energy company with a diverse portfolio of hydrocarbon production and exploration assets focused primarily in South America as well as Atome, a new green hydrogen and ammonia company, provides an operational update in relation to its oil and gas activities in Argentina and Paraguay as well as the contemplated listing of Atome on the London Stock Exchange.
Highlights
The new oil treatment plant at the Puesto Flores field, Rio Negro, Argentina is fully operational with savings in line with expectations at approximately US$4 per barrel
At Puesto Guardian, Salta Province, Argentina drilling programme to start October
Targeted initial projected new oil production of 120 M3/d with no material increases in infrastructure or opex costs giving significant benefit to bottom line
Reprocessing of 202 km2 3D seismic at the Pozo Escondido field, Puesto Guardian Concession, Salta now in progress with results expected in November in time for any follow on drilling that may be identified
Paraguay farm-out on track to receive regulatory approvals by end of the current quarter
Atome spin off and listing on the standard list of the London Stock Exchange on track for later this year
Peter Levine, Chairman, commented
'We have much to look forward to in the coming months with at least three distinct initiatives, Salta, Paraguay and Atome that could each have a material impact on the Group. The market can expect an increasing level of newsflow as we move towards the final part of the year'.
Oil treatment plant
The new oil treatment plant at Puesto Flores Field, Rio Negro Province, Argentina, is fully operational with cost savings currently as envisaged at US$4 per barrel.
Salta Province, Argentina
The first of the three new vertical oil wells to be drilled at the Dos Puntitas field, Puesto Guardian, Salta Province is on track to spud in the first two weeks of October, with wells two and three being drilled back to back thereafter in Q4 2021.
Each new well will have a target depth of 3,300 metres, an estimated drilling time of 28 days, cost of US$3.5 million including 10% contingency and projected mid-case initial production of 40 M3/d of oil. Due to the low additional opex and infrastructure expenses with the fixed base costs already covered by existing production and at current prices in Salta in excess of US$50 per barrel these wells on success would provide a significant benefit to the Company's bottom line.
All three wells are due to be completed and in commission for January 2022 with the first two planned to commence production before the year end. The wells will be named DP-2001 through to DP-2003.
The reprocessing of the old 202 km2 3D seismic acquired over the Pozo Escondido field at Puesto Guardian has commenced with first results due in November. Any prospects highlighted from this work will be considered to be drilled in 2022 as an add-on to the current three well programme as stated previously the new 3D seismic is now slated to commence March/April 2022.
Paraguay farmout
The previously announced regulatory approval process in relation to the farm out of Pirity Concession is progressing positively and is on track to be satisfactorily dealt with by end September 2021 on which basis completion of the farm-out should take place before or during October.
Atome
The green hydrogen and ammonia business projects of President carried on by its subsidiary Atome Limited continue to make constructive progress. The spin off and listing of Atome on the standard list of the London Stock Exchange is on track for later this year.
Source: President Energy