News listings
energy-pedia development and production

Argentina
Argentina: President Energy commences work programme on recently acquired Puesto Flores and Estancia Vieja assets
09 Oct 2017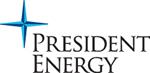 AIM-listed President Energy, the upstream oil and gas company with a diverse portfolio of production and exploration assets focused primarily in Argentina, has provided an update on its recently acquired oil producing assets at Puesto Flores and Estancia Vieja in the prolific Neuquén Basin situated in the Rio Negro Province, Argentina.

Highlights
Initial work programme to commence in the next month through to the end of the year, funded out of existing cash flow
Plan comprises of the workover of three firm wells and two additional contingent wells
Of the five wells, four were shut in prior to President's acquisition
Objective of the work is to bring back into production the wells and test by-passed intervals which during original drilling demonstrated evidence of hydrocarbons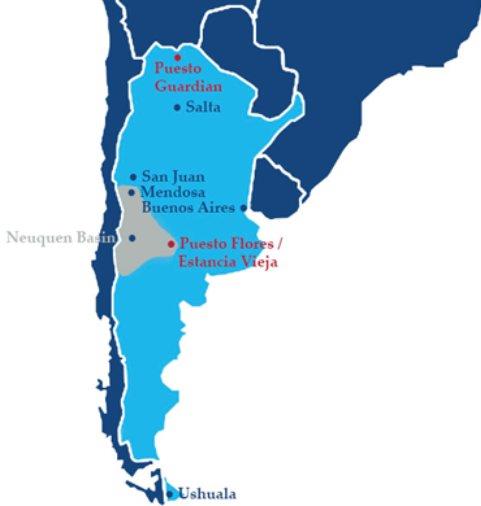 Peter Levine, Chairman and Chief Executive, commented:

'We are hitting the ground running at Puesto Flores following our acquisition of these oil producing assets less than three weeks ago, on 20 September 2017. This initial work is an important first step in what will be an increasingly intensive programme running through 2018 led by President's in-country team with extensive experience of the Concession as we explore multiple opportunities to grow production.'

Q4 2017 work programme

President will shortly commence its initial work programme at the Puesto Flores Field at the Concession. Work will continue from November through to the end of the year and will consist of three firm well workovers with another two wells contingent.

All bar one of these wells have been shut in for some time and the objective of the work is to bring the wells back into production and in addition in certain wells open a number of previously unperforated and untested by-passed intervals which during original drilling demonstrated fresh oil shows and bright fluorescence in the cuttings.

This capital expenditure will be funded out of cash flow and the wells, being served by electrical submersible pumps from the main power grid, will be capable of being placed on production at the end of the year should work be successful.

The programme is a first step to what will be an increasingly intensive programme running through 2018 which is slated to include multi-workovers, re-completions and drilling.
Source: President Energy
back to top