Central Petroleum has advised that the Palm Valley 12 (PV12) well has been tied-in and commenced flow testing on 28 November 2022. After a period of ramp-up the well flowed at a stable, wellhead skid-limited rate of ~10TJ which exceeded pre-drill expectations.
Palm Valley field capacity is expected to approach the maximum plant capacity of 15 TJ/d in mid-December once a scheduled compressor overhaul is completed.
The added Palm Valley production will allow for new firm and spot sales into what continues to be strong Northern Territory and east coast gas markets.
Managing Director & CEO, Leon Devaney, said:
'PV12 was one of Central's most technically challenging wells ever attempted, and while we didn't get to our deep exploration target, our strategy of including a fallback production well option has been justified. The well has now flowed at a stable rate of ~10TJ/d, around 40% above our pre-drill expectations. The results from both the PV12 and PV13 lateral wells give us confidence that we can continue to convert 2C resources at Palm Valley into reserves and additional sales,' said Central's
The PV12 well was drilled and connected under a joint venture between Central (50% interest), New Zealand Oil & Gas (35% interest) and Cue Energy Resources (15% interest).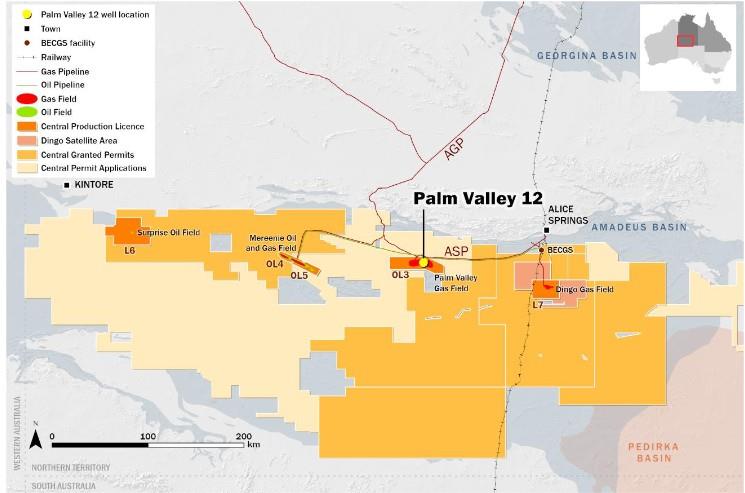 Source: Central Petroleum