News listings
energy-pedia development and production

Australia
Australia: Chevron announces Gorgon gas expansion off WA coast
15 Apr 2018

Industry leaders and the State Government have welcomed Chevron's decision to proceed with the second stage of the multi-billion-dollar Gorgon project expansion off Western Australia's north-west coast.
The latest phase of the large-scale gas project, which is situated 150 kms off the WA coast, north of Onslow, is estimated to cost several billion dollars and create hundreds of jobs in the resources sector.
It will include new wells in the Gorgon and Jansz-lo fields, as well as drilling, sub-sea installation and pipe-laying while the major gas sub-sea expansion is underway.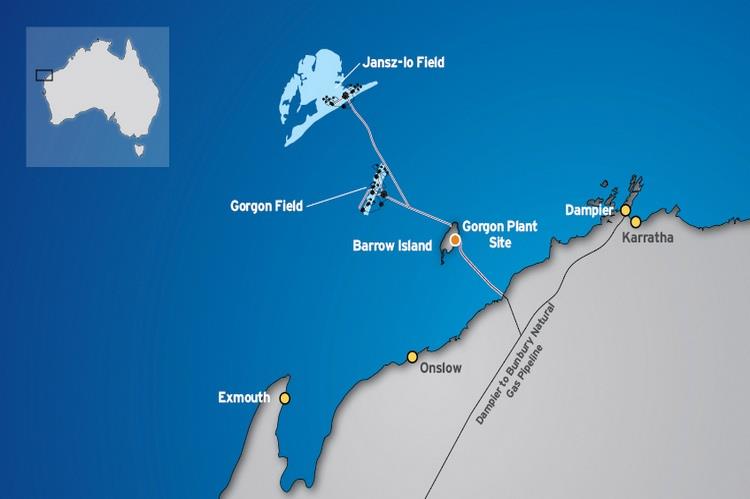 Gorgon key facts:
The Chevron-operated Gorgon Project is a joint venture between the Australian subsidiaries of Chevron (47.3 percent), ExxonMobil (25 percent), Shell (25 percent), Osaka Gas (1.25 percent), Tokyo Gas (1 percent) and JERA (0.417 percent).
The Gorgon Project started first production on 9 March, 2016 with first LNG cargo sailing away on 21 March, 2016.
The Gorgon Project is a three train, 15.6 million tonne per annum (MTPA) LNG plant on Barrow Island and a domestic gas plant with the capacity to supply 300 terajoules of gas per day to Western Australia.
The Gorgon Project incorporates one of the world's largest carbon dioxide injection projects aimed at reducing overall greenhouse gas emissions by approx. 40 percent or 3.6 MTPA.
Source: ABC Online / energy-pedia
back to top