News listings
energy-pedia general news

Australia
Australia: Key Petroleum acquires onshore Perth Basin permit L7 (R1) in deal with AWE
13 Oct 2017

Key Petroleum has announced that subsequent to the agreement of binding terms for the acquisition of AWE's 100% interest in Production Licence L7 (R1), located in the onshore Perth Basin, the Sale and Purchase Agreement has now been executed by all the parties.

Terms of the L7 Sale and Purchase Agreement include:
An upfront payment to Key of AU$0.38m from AWE upon completion of the sale;
Reimbursement of L7 rehabilitation costs up to an agreed amount of AU$1.9m;and
Key Australia will assume operatorship of L7 and all associated liabilities post completion of the sale.
Commenting on the transaction, Key Managing Director, Kane Marshall said:
'Key is delighted to have executed this agreement to acquire L7, with a proven producible oil pool and material exploration upside which is consistent with our portfolio approach. Recently we have re-mapped the northern part of the Perth Basin and have not only identified prospectivity along trend from the Mount Horner Oil Field, but also identified a much larger case for the undrilled Becos prospect down-dip from our current drillable Wye Knot prospect in EP437 and on trend from the Dongara Oil Field spills into the adjoining L7 permit. This acquisition provides Key with not only flexibility to commercialise possible future discoveries in the EP437 and L7 areas but potentially revisit an area in L7 with no work program commitments where oil has been recovered from several wells but with little exploration activity for a number of years '.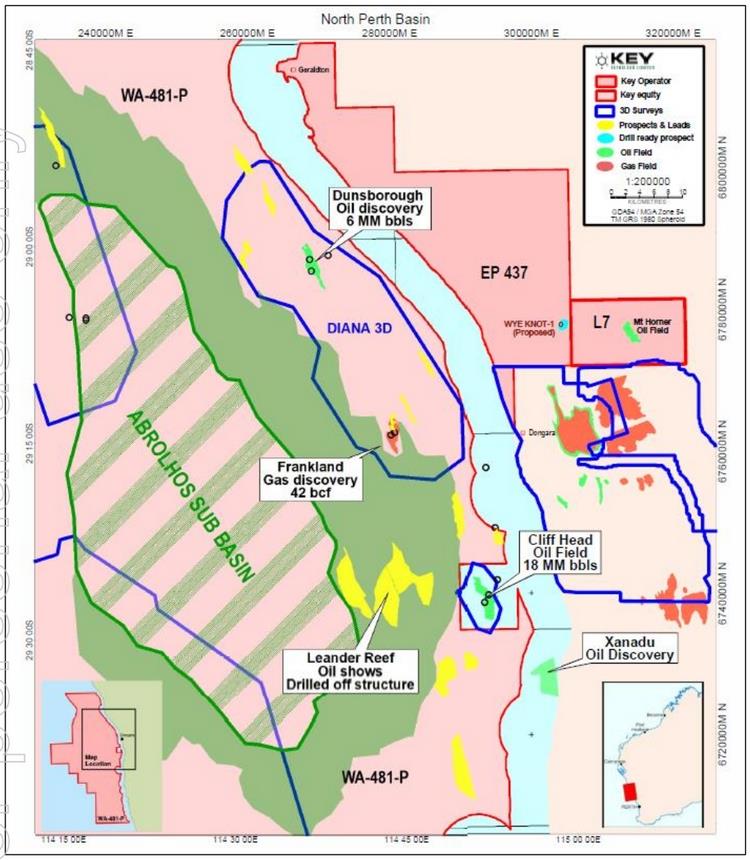 Source: Key Petroleum
back to top