News listings
energy-pedia exploration

Australia
Australia: Linc Energy spuds first well in the Arckaringa Basin
09 Jun 2011

Linc Energy has spudded its first oil well, Haystack 1, in the Arckaringa Basin, South Australia as part of its extensive 10 well oil exploration program in the region. The Haystack 1 well, located in PEL121 in the Arckaringa Basin, will be drilled to a depth of 1,200 metres. (3,800'). The remaining 9 wells in the program have target depths of approx. 2,000 metres (6,000'). Each well is expected to take one month to complete.
In January this year Linc Energy appointed Hunt Energy & Mineral Co Australia, an Adelaide-based drilling contractor, to conduct the initial four-well contract of the Company's 10 well Arckaringa Basin drilling program.

The location of the current drilling operations was selected following seismic reprocessing and geological studies indicating a potential for a hydrocarbon kitchen, an oil mature source area, adjacent to Haystack 1.

Linc Energy Chief Executive Officer, Peter Bond, said, 'Haystack 1 is the first well in our 10 well Arckaringa drilling program, which Linc Energy understands to be the most aggressive oil and gas exploration program in South Australia for nearly 30 years. These next few oil exploration wells could set-up the building blocks for an entirely new oil producing basin in Australia, and when you consider that the size of the Arckaringa Basin is about three quarters of the total area of the state of Oklahoma, you get a sense of the potential of this area. That said, one needs to appreciate how difficult it is to discover a new oil field.'

In parallel with the South Australian drilling campaign, Linc Energy's 1,000 km seismic program in the Arckaringa Basin is continuing. That program is expected to be completed by late August 2011 and will be followed by a detailed data interpretation study.

'With extensive exploration in the Arckaringa Basin in the works and Linc Energy's recently announced U.S. acquisition of 14 oil fields in the Gulf Coast region which comes with 3,300 barrels per day of immediate oil production and with further drilling taking this production target to over 6,000 barrels per day it could be easy to think that Linc Energy is drifting from its Underground Coal Gasification (UCG) roots. But Linc Energy is expanding its UCG program in Chinchilla and Wyoming, with UCG progressing into other countries and gaining more commercial opportunities as we speak.
'We are focusing on Oil first in this region of South Australia simply because it's the quickest route to revenue and profits whilst potentially adding incredible value to this significant 70,000 sq km Arckaringa Basin asset. That said, we will still be drilling up even more of the Coal potential that Linc Energy owns in the Arckaringa Basin later this year. I look forward to updating you on the progress of this exciting program in the weeks ahead.'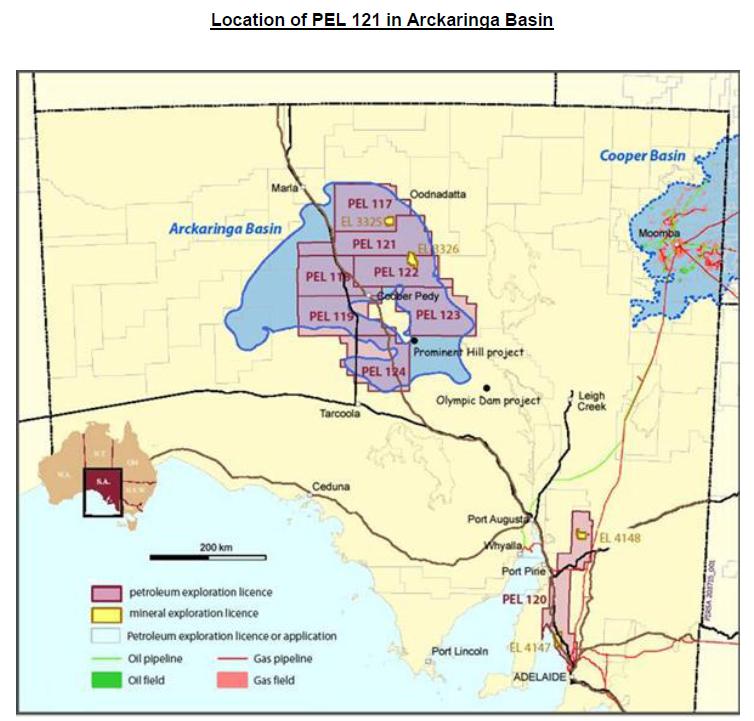 Source: Linc Energy
back to top