The Vali-1 ST1 well has reached a TD of 3,217m measured depth
Wireline logs indicate gas saturation in multiple sands in the Upper Patchawarra
Upper Patchawarra sandstone reservoir quality comparable with those encountered in nearby wells
Metgasco is free carried for the drilling of Vali-1 ST1 with a 25% interest
Vali-1 ST1 Net Prospective Resource (2U Best Estimate) of 9.5 Bcf

Metgasco has advised that the Vali-1 ST1 gas exploration well reached a TD of 3,217m measured depth in basement, on 10 January. As of 6:00am this morning the well was being conditioned for further wireline logging. Initial log analysis indicates that gas has been intersected in multiple sands in the primary Patchawarra Formation target. To date, this gas saturation has been calculated in the upper section of the Patchawarra, above the VC50 coal. Log data across the section below the VC50 is planned to be acquired at the conclusion of conditioning operations. This section exhibited strong shows and included some of the best quality sandstone samples whilst drilling.
The joint venture is currently considering the forward plan with respect to any further log and/or formation pressure evaluation with respect to the previously reported gas shows across the Nappamerri Group, and potential pay in the Toolachee Formation. At the conclusion of the evaluation there will be a further update to the market.
Metgasco is free carried on Vali-1 ST1 pursuant to farm-out agreements with Vintage Energy and Bridgeport Energy. The estimated final Vali-1 ST1 gross well cost, despite operational delays to date, is expected to be in line or less than the farm-in cost cap of $5.3 million. Refer to Metgasco's announcement on 10 December for further information on the Vali prospect.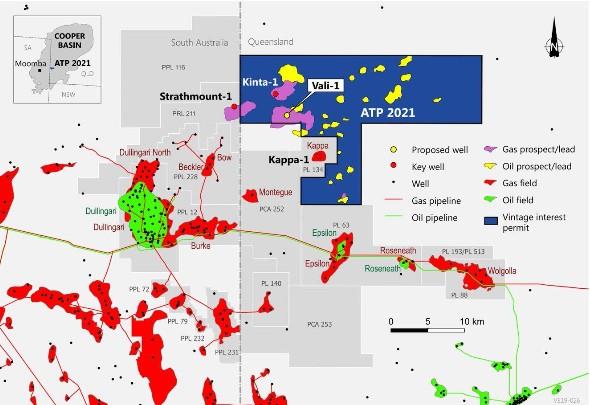 Ken Aitken, Metgasco Chief Executive Officer, commented:
'Metgasco believes that the Vali-1 ST1 results provided by wireline logs to date are very encouraging and we still have the lower Patchawarra to evaluate. We look forward to finishing the well reservoir evaluation and to updating shareholders shortly.'
Source: Metgasco