News listings
energy-pedia general news

Australia
Australia: Central Petroleum awarded South Georgina Basin permits - transfers interest to Total
14 Mar 2013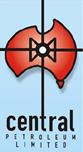 Central Petroleum has been granted Authorities to Prospect (ATP) 909, 911 and 912, in the South Georgina Basin. The Company will now transfer some of its interest in the ATPs to the South Georgina Joint Venture with Total as required under the farmout agreement announced November 6 2012.
Richard Cottee, Managing Director of Central Petroleum, said: 'This marks the commencement of the $60 million Stage 1 exploration phase of a joint venture targeting potential shale reserves around Boulia, and the start of a major new era of unconventional oil and gas exploration for Central. The indicative geology of the Arthur Creek shales show a lot of promise with indicative thickness of around 300m and Total Organic Carbon in the range of two to sixteen percent. Central Petroleum is pleased that, having moved its headquarters to Queensland, it is well placed to begin work in Queensland.'
Before on the ground work can commence, further permits and agreements are required, for which approvals could only be sought after the ATPs were granted.
Source: Central Petroleum
back to top