News listings
energy-pedia general news

Bahamas
Bahamas Petroleum reports Petroleum Act and associated regulations put before Parliament
18 Dec 2014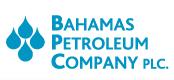 Bahamas Petroleum Company, the oil and gas exploration company with licences in The Commonwealth of The Bahamas, has announced that a new Petroleum Act and a suite of associated regulations to guide and govern oil exploration in The Bahamas has been placed before the Parliament of The Bahamas. In addition, as indicated by the Minister of Environment and Housing, a Sovereign Wealth Act has been proposed to provide the legislative framework to ensure that the accrued wealth from any successful exploration outcome would be optimally invested, managed and conserved for the benefit of this and future generations of Bahamians.
Together, these new Acts seek to further enable hydrocarbon exploration as an integral part of the National Energy Policy of The Bahamas.
The normal legislative process will see the draft legislation go through three readings in the Parliament, to be submitted, debated and voted upon, where a simple majority would see it forwarded on to the Senate for consent and subsequent passage into law. The Company therefore anticipates that the legislative package will be promulgated in the coming weeks and a further announcement will be made in due course to update shareholders.
The Company remains committed to safe and environmentally responsible exploration activities and thus welcomes this legislative package, which contains regulations that will endorse the use of appropriate and up-to-date risk management techniques, safety case methodologies, obligations for environmental management and pollution control systems, emergency procedures and effective safety management. Fiscal terms in The Bahamas are specified in each of the individual license agreements and are therefore not altered by the new legislation.
Once passed into law, the legislative package will thus provide an updated framework for petroleum exploration operations in The Bahamas. The Company considers this to be an important step forward in enabling the discharge of its obligation to the Government of The Bahamas in achieving its goal of drilling the first modern oil exploration well in The Bahamas since those completed in the 1970s and 1980s.
A copy of the proposed Acts and associated regulations will be viewable on the Company's website (www.bpcplc.com) or on the Government's own website (www.government.bahamas.bs) once they have been made available to the public.
Simon Potter, Chief Executive Officer of Bahamas Petroleum Company, said
'The fact that the Act and regulations are now before the Parliament demonstrates the Government's continuing commitment to the future of petroleum exploration in The Bahamas. The ratification of the Act and associated regulations will go a very long way to ensuring The Bahamas is an attractive place for companies from within this internationally competitive industry to maintain and increase capital investment.
'Bahamas Petroleum Company welcomes a framework of modernised and strengthened regulations designed to safeguard compliance with international standards and ensure exploration activities in The Bahamas are conducted in a safe and environmentally responsible manner such that all stakeholders may benefit from a successful outcome of such activities'.
Source: Bahamas Petroleum
back to top