The Ministry of Energy and Water Resources has issued offshore exploration licences for the Carlisle Bay and Bimshire blocks to BHP Petroleum.
Minister of Energy and Water Resources, Wilfred Abrahams, stated:
'While the government of Barbados is aggressively pursuing renewable and alternative energy initiatives, it also recognizes the importance of diversifying the island's energy portfolio, to include offshore oil and gas development.'
The Carlisle Bay and Bimshire blocks are located between 40 km to 140 km southeast of Barbados, collectively totalling approx. 5,000 km2 in area, and are generally located in waters, ranging from 1,200 to 2,000 metres in depth.
BHP will now commence the first three-year licence phase, which includes conducting 2D seismic surveys on the two exploration blocks. With favourable results, BHP may enter an optional second phase, of three years, to perform 3D seismic surveys and other geological studies, followed by an optional third phase of two years, to drill at least one exploration well in each block.
The blocks were offered in the Barbados 2015 licensing round (see map below). Click here for information regarding the Barbados 2015 Licensing Round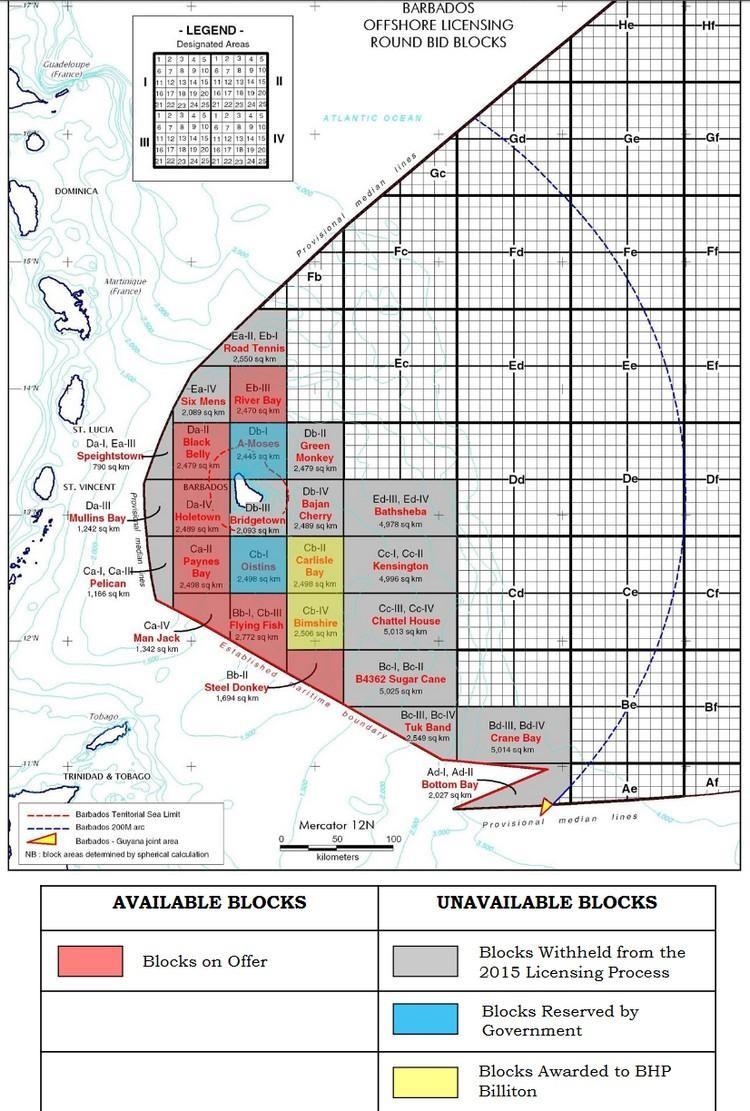 Click here for full announcement
Source: Pride News