Brazil's ANP has announced details of the 17th Bidding Round, in which ninety-six blocks will be offered in the Campos, Pelotas, Potiguar and Santos Sedimentary Basins, totaling 54,000 sq km.
The 96 blocks are located in the Campos sedimentary maritime basins (sectors SC-AP1, SC-AP3 and SC-AUP2), Pelotas (sectors SP-AR1, SP-AP1 and SP- AUP1), Potiguar (sectors SPOT-AP2 and SPOT-AUP2) and Santos (sectors SS-AP4, SS-AUP4 and SS-AUP5).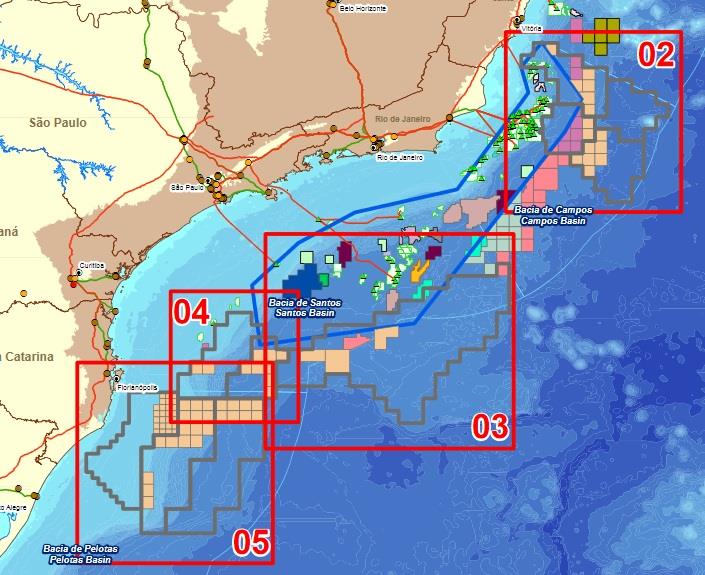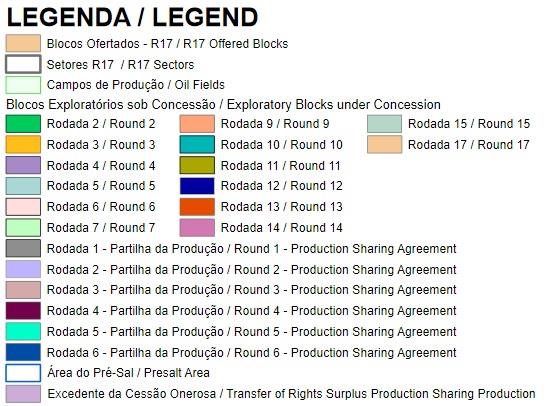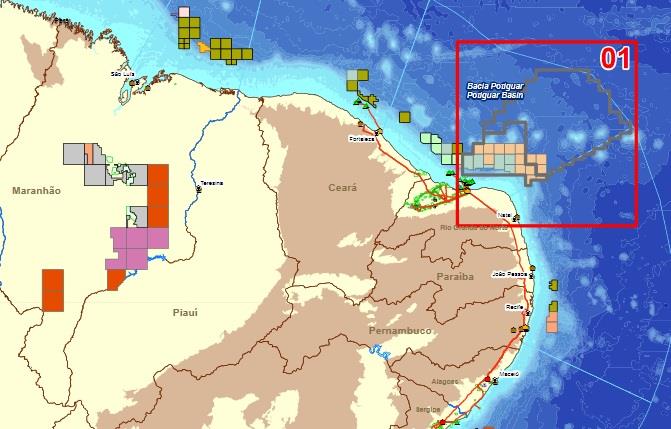 Deadline for submission of bids is October 7 2021. Click here for indicative schedule
General Map of exploratory blocks
General Map

Maps by sedimentary basin and sector
Campos Basin: SC-AP1, SC-AP3 and SC-AUP2 Sectors
Pelotas Basin: SP-AR1, SP-AP1 and SP-AUP1 Sectors
Potiguar Basin: SPOT-AP2 and SPOT-AUP2 Sectors
Santos Basin: SS-AP4, SS-AUP4 and SS-AUP5 Sectors
Source: ANP
© Energy 365 Limited. All Rights Reserved.
All articles on this website are protected by the Copyright, Designs and Patents Act 1988.
Whilst news, facts and information are not subject to copyright, the creation of a story from those facts is. Whilst third parties can legally quote our work under 'fair dealing' it is illegal to lift articles in their entirety. We will immediately seek royalty payments from third parties who copy our work.