Petrobras has started the opportunity disclosure stage (teaser) for the sale of its stake in a set of seven onshore production concessions located in the Solimoes Basin, in the state of Amazonas.
The teaser, which contains the main information about the the opportunity, as well as the eligibility criteria for potential participants, is available on the Petrobras website: https://investidorpetrobras.com.br/pt/resultados-e-comunicados/teasers.
The main subsequent stages of the project will be informed to the market in due course.
This disclosure is in accordance with Petrobras' divestment guidelines and with the provisions of the special procedure for the assignment of rights to explore, develop and produce oil, natural gas and other fluid hydrocarbons, provided for in Decree 9.355 / 2018.
This operation is aligned to the strategy of portfolio optimization and improvement of capital allocation of company, starting to concentrate its resources more and more in deep and ultra-deep waters, where Petrobras has demonstrated a great competitive differential over the years.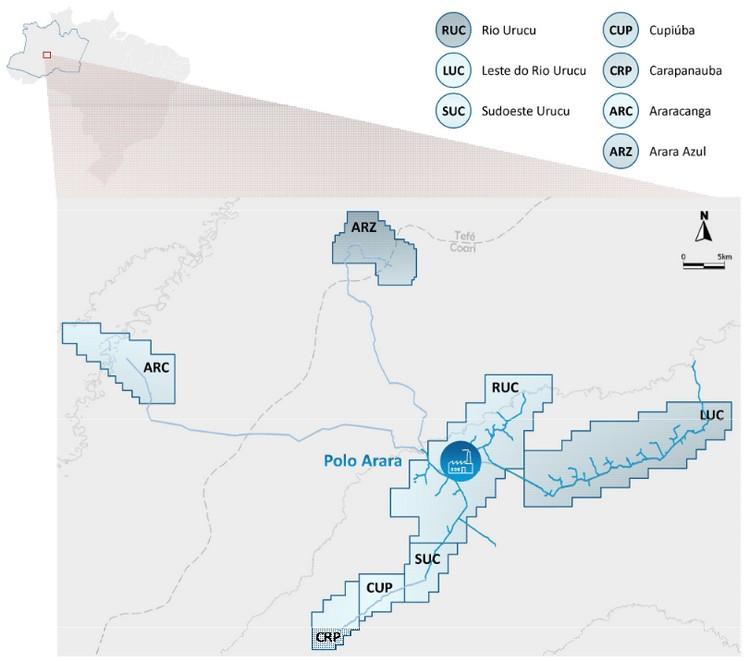 About the Urucu Polo
The Urucucolo comprises seven production concessions (Araracanga, Arara Azul, Carapanaúba, Cupiúba, Leste do Urucu, Rio Urucu, Sudoeste Urucu), all located in the state of Amazonas, in the municipalities of Tefé and Coari, occupying an area of approx. 350 km2.
In the first quarter of 2020, the average production was 106,353 boed, of which 16.5 milbpd of oil and condensate, 14.3 million m3 / d of gas and 1.13milton / day of LPG.
In addition to the concessions and their production facilities, oil and natural gas production processing units and logistical facilities to support production are included in the transaction.
Source: Petrobras