Petrobras, following up on the release disclosed on August 21, 2020, informs the beginning of the non-binding phase regarding the sale of all of its stakes in a set of five onshore field concessions, with integrated facilities, jointly called the North Capixaba Cluster, located in the state of Espírito Santo.
Potential buyers qualified for this phase will receive instructions on the divestment process, including guidelines for the preparation and submission of non-binding proposals,as well as access to a virtual data room containing additional information about the Cluster. The main subsequent stages of the project will be reported to the market in due course.
This disclosure complies with the Petrobras' internal rulesand with the provisions of the special procedure for assignment of rights to exploration, development and production of oil, natural gas and other fluid hydrocarbons, provided for in Decree 9,355/2018.
This transaction is in line with the portfolio optimization strategy and the improvement of the company's capital allocation, increasingly concentrating its resources inworld-class assetsindeep and ultra-deep waters, where Petrobras has demonstrated great competitive edge over the years.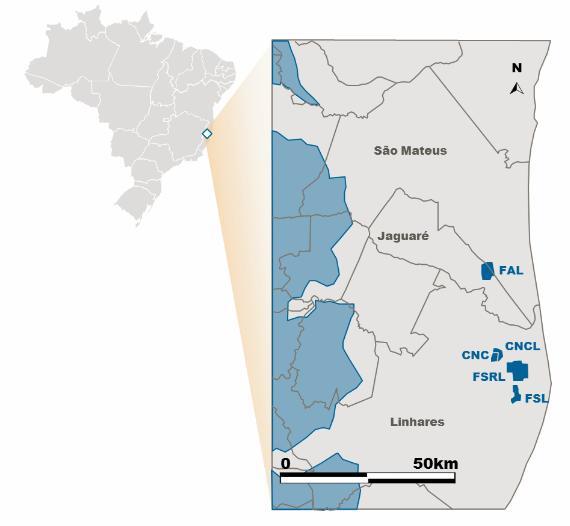 About North Capixaba Cluster
The Cluster comprises the fields of Canca (1), Fazenda Alegre, Fazenda Sao Rafael and Fazenda Santa Luzia. The North Capixaba Terminal and all the production facilities contained in the ring fence of the concessions are also part of the Cluster, besides the ownership of some lands.
In August 2020, the average production of North Capixaba Cluster was 7.3 thousand barrels of oil per day and 60 thousand m3/day of gas. Petrobras is the operator of these fields and holds 100% stake.
(1) Currently there are four concessions, with the incorporation of the Cancã Leste field to Cancã field, with effect from 09/01/2020 resulting from the process of Area Attachment, as provided for by Resolution ANP No. 38 of 08/31/2016.
Source: Petrobras