Petrobras has started the production of oil and natural gas from the Atapu pre-salt field, through platform P-70, in the eastern portion of the Santos Basin pre-salt, near the Buzios field.
The Atapu pre-salt field comprises the fields Oeste de Atapu, Atapu and a portion of the Union's non-contracted area, whose unitization process was completed in September 2019.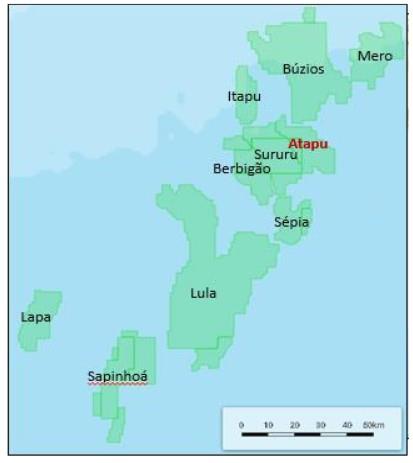 Petrobras holds 89.257% of the rights to the deposit in partnership with Shell Brasil Petróleo Ltda (4.258%), Total E&P do Brasil Ltda (3.832%), Petrogal Brasil S.A. (1.703%) and PPSA, representing the Union (0.950%).
Atapu will contribute to the growth of production in the pre-salt, which is becoming increasingly relevant for Petrobras.
The P-70 platform, the fifth FPSO (floating, production, storage and offloading) of the series of replicants, has the capacity to process up to 150,000 barrels of oil daily and treat up to 6 million m3 of natural gas. The unit will operate about 200 km off the coast of Rio de Janeiro state, in 2,300 m of water depth, with a forecast of interconnection of up to eight producing and eight injection wells.
Source: Petrobras