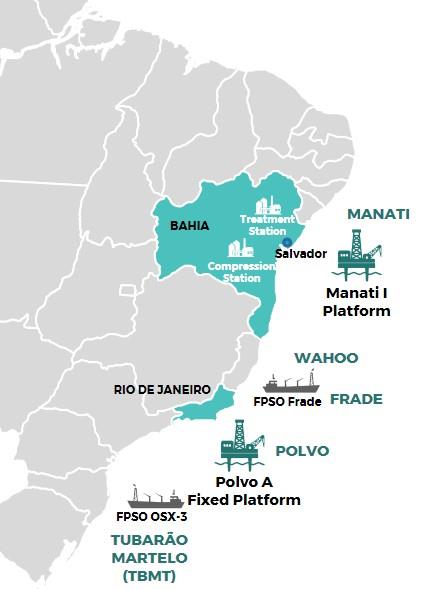 PetroRio has informed its shareholders that the country's National Petroleum, Gas and Biofuels Agency ('ANP') has approved the Development Plan of the cluster consisting of the Polvo and Tubarão Martelo fields.

Among other topics, ANP granted PetroRio a royalty rate reduction for the Tubarão Martelo field, as an incentive to invest in the Field's revitalization. The approval establishes the reduction of the royalty rate from 10% to 5% on the incremental production resulting from the Field's investments, based on the concession contract and on Resolution 749/18, which regulates the royalty rate reduction on incremental production for mature fields.

As such, incremental production from new investments in Tubarão Martelo Field will have their royalty rate reduced to 5%, including the production of the TBMT-10HP well, expected to start production in September.
Source: PetroRio