KrisEnergy has entered into a credit facility agreement with Kepinvest Singapore as lender. Pursuant to the Loan Agreement, the Lender has agreed to grant a project financing loan in the aggregate principal amount of up to US$87 million to the Borrowers, subject to the terms and conditions set out in the Loan Agreement.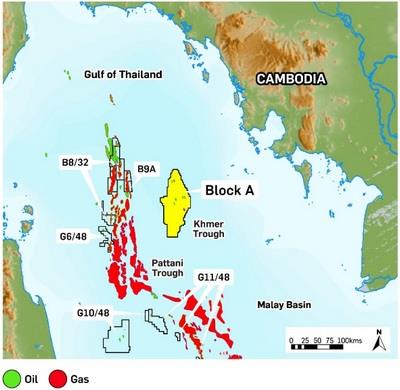 The Loan Facility is intended to be utilised for, among others, the funding of the development of the Group's near-term development project at Cambodia Block A an offshore development oil and gas asset located in the Khmer Basin of the Gulf of Thailand with approx. 3,083 sq km of gross acreage in which the Borrowers have an aggregate working interest of 95% ('CBA').
As announced on 9 December 2019, the Group is currently developing the minimum facilities wellhead platform ('Mini-Platform') for the Apsara oil field in CBA. Due to the unproven production performance of the Khmer Basin, development of the Apsara oil field will be in several phases to mitigate risk and provide time for the collection and analysis of critical data to be applied in future phases. If further phases of CBA development are pursued, peak production is expected between 2024 and 2026. This development phase ('Mini Phase 1A') is designed to incur minimum costs to first oil and comprises the Mini-Platform and five initial development wells connected to the Ingenium II production barge for oil, gas and water processing. At least two of the five wells will target fault blocks with previously successful exploration wells. Mini Phase 1A is scheduled to commence oil production in 2020 and to reach a peak production rate of 7,500 barrels of oil per day. The Company estimates that approx. US$87 million will be required to fund the development of Mini Phase 1A at CBA until first oil is produced which is currently targeted for 2020.
Source: KrisEnergy