News listings
energy-pedia licensing

Cameroon
Cameroon: Dana Petroleum awarded PSC for Bakassi West block in Cameroon
17 Jun 2012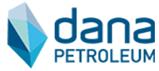 The Government of Cameroon has awarded Dana Petroleum a production sharing contract (PSC) for the Bakassi West block in Cameroon. In a deal which extends Dana's existing position in Africa, Dana will be the Operator (55%), working in partnership with Madison Cameroon Oil and Gas (35%) and SoftRock Oil and Gas (10%).

Bakassi West is situated in the Rio Del Rey Basin in South West Cameroon, adjoining the border of Nigeria on the southern margin of the Niger Delta and covering an area of almost 390km2. The PSC gives Dana access to prospective, shallow water exploration acreage in a new country in West Africa, supporting its ambition to become a leading international oil and gas company in Europe, Africa and The Middle East.

John Downey, Dana's Director of International Exploration and New Ventures, who was in Yaounde for the signing ceremony, said:

'We're very pleased to have signed this agreement and look forward to working with Madison and SoftRock on a targeted exploration programme. Our work programme will begin almost immediately with data gathering and geological studies. We will conduct a seismic acquisition programme in 2013 and 2014, and expect to drill our first well by 2015. Across Dana we'll invest more than $5 billion over the next five years to more than double the size of the company. At the same time we're focused on creating exploration opportunities by gaining access to new countries and provinces, and using our technical expertise to identify reserves for the future. Our entry into Cameroon is an important step on this journey.'

The initial exploration work programme, with an estimated investment of $31 million, will last four years with the acquisition, processing and interpretation of 250km of 2D seismic data, and the drilling of two exploration wells - the second well contingent on the results of the first. Depending on the results obtained during the first period, this programme could be extended to two further periods of two years each. These supplementary periods would include the acquisition and processing of 100km of 2D seismic data and the drilling of at least one exploration well per period. The total minimum investment for all three periods of eight years' duration is $71 million.

Dana Petroleum Cameroon is a wholly-owned subsidiary of Dana Petroleum. Dana is a UK-based oil and gas exploration and production company. It has interests in 72 producing oil and gas fields, 11 of which it operates. These are in the UK, the Netherlands, Norway and Egypt. In addition, Dana has exploration and appraisal acreage in Morocco, Mauritania and Guinea and has recently signed a MOU for a PSC in Equatorial Guinea. Its current net production is c.60,000 barrels of oil equivalent per day.
Madison Cameroon Oil & Gas is a 100% affiliate of Madison PetroGas which is a Canadian Company based in Calgary, with activities focused in Africa and the Middle East. It is also developing an oil field in Egypt. SoftRock Oil & Gas is a Cameroonian exploration and production based Douala. Its ambition is to associate with international oil companies to explore for and produce oil and gas.
Source: Dana Petroleum
back to top