News listings
energy-pedia exploration

Colombia
Colombia: Interoil announces oil discovery at Turaco-1 in Colombia
20 Apr 2017

Norwegian company Interoil Exploration and Production has announced that the Turaco-1 well in the Altair licence has tested oil in the upper section of the C7 formation.
The Turaco-1 well has been finalized and logs from selected sections of the C7 Formation, tested to measure the petrophysical properties. The well proved oil in the upper section of the C7 Formation (5742 - 5746 ft MD). Tests will continue with slickline, to determine the size of the oil accumulation to evaluate commerciality and further development. The lower section C7 (5915 - 5919 ft MD), produced 100% water.
Mobilisation to Vikingo Well
SLS (the farm in partner for the drilling campaign) is now 'rigging down' in Altair to mobilize the equipment to LLA-47 - the Vikingo well. Estimated mobilisation time is 12 days.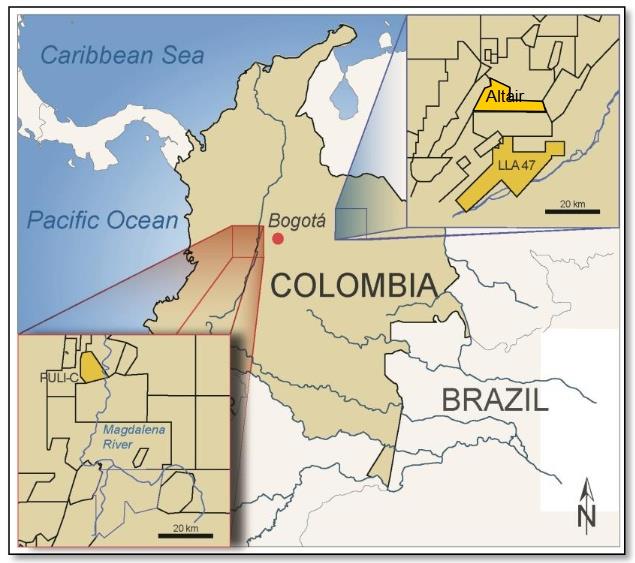 Julio Cesar Garzon, VP of Exploration, commented:
'We are pleased with the confirmation of oil tested in the upper part of the C7 formation. IOX and SLS are looking forward to the next phase of the drilling campaign with the wells planned in the LLA-47 license.'
Source: Interoil E&P
back to top