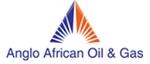 AIM-listed Anglo African Oil & Gas has completed a fundraising for up to £8.25m. The fundraising comprises:
a placing of 49,288,347 ordinary shares of 5p each in the capital of the Company to Miton Asset Management at a price of 5.2p per Ordinary Share, a premium of 26.83 % to the prevailing share price on 16 July 2019, raising a total of £2,562,994.04; and
the entry into an Investor Sharing Agreement (the 'ISA') between AAOG, YA II and Riverfort Global Opportunities) for a subscription of 109,331,011 Ordinary Shares (the 'ISA Shares') at the Issue Price for a total commitment of £5,685,212.57.
The Company has applied for admission of the Placing Shares and the ISA Shares to trading on AIM. The Fundraising is conditional on Admission which is expected to become effective on 22 July 2019.
Receipt of the monies from the Fundraising alongside continued anticipated receipts from SNPC are expected to enable the Company to re-enter the TLP-103C well at its Tilapia field in the Republic of the Congo with a view to producing oil from the Djeno horizon.
Click here for full announcement
Source: Anglo African Oil & Gas