News listings
energy-pedia exploration

Congo (Brazzaville)
Congo (Brazzaville): Anglo African Oil & Gas mobilises rig to drill TLP-103 well on the Tilapia field in the Lower Congo Basin
12 Jul 2018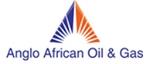 Anglo African Oil & Gas has announced the mobilisation of the SMP-102 rig which has been contracted by the Company to drill the TLP-103 well on the Tilapia field in the Republic of the Congo.
Specialist transport contractor Ocean Express, which is responsible for delivering the rig to the site, has notified the Company that mobilisation is underway from Port Gentil in Gabon. The rig, SMP-102, which was last under contract with Total Gabon, has cleared Gabonese customs and is currently being loaded onto the Kota Bakat. Once this is completed, the vessel will set sail from Port Gentil in Gabon to Pointe Noire in the Republic of the Congo. Loading should be complete by the end of the week, following which the voyage is expected to take between two and three days.
On arrival at Pointe-Noire, and after all relevant customs checks and documentation have been completed, the rig will be transported the 40km by road from the port to the drill site at Tilapia. Once onsite and rigged-up, a full pre-drill inspection of the rig will take place by both an international rig inspection company contracted by AAOG and drilling contractor SMP Drilling. Depending on the time taken to clear customs, this stage could take between three and four weeks.
David Sefton, Executive Chairman of AAOG, said:
'With the SMP-102 rig now mobilised and funding in place, we are on course to drill a potentially transformational well for the Company. TLP-103 is not wildcat exploration. It targets reservoirs that are already producing at Tilapia as well as an historical discovery in the deeper Mengo horizon and in doing so offers a low-risk opportunity to increase production and move the Company into profitability.
'At the same time, however, TLP-103 has the potential to generate an exceptional return should the well encounter commercial hydrocarbons in the deeper Djeno horizon. In our view, TLP-103 therefore offers a highly attractive risk/reward trade-off: low risk by targeting production from proven sands; coupled with high reward by also targeting a deeper horizon that is productive on adjacent fields. We look forward to providing further updates on our progress over the coming weeks and months.'
Source: Anglo African Oil & Gas
back to top