News listings
energy-pedia exploration

Cote d'Ivoire
Cote d`Ivoire: Vanco awards Rock Solid Images offshore seismic project
10 Sep 2009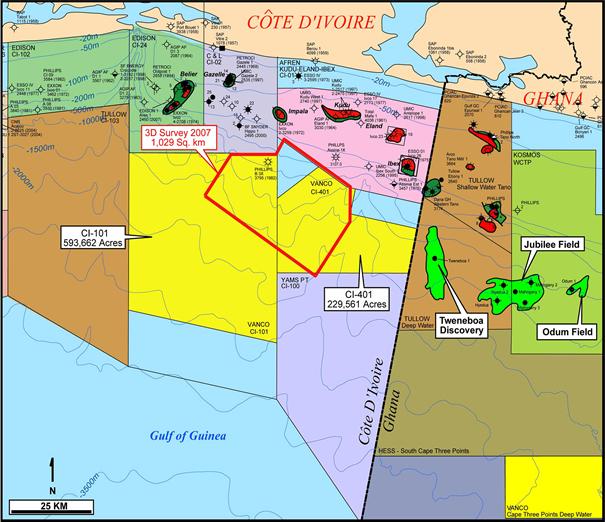 Rock Solid Images, a member of the OHM Group has announced that the company has been awarded a seismic reservoir characterization project offshore Cote d`Ivoire covering 2,000km2 by Vanco Energy Company.
Vanco Energy Company`s Vice President of Exploration, Ronald L. Wallace, Sr. said: "This study is an extension to the successful and recently completed prestack seismic inversion projects conducted by Rock Solid Images over our Orca and Baleine prospects and builds upon the ongoing prestack seismic inversion of the Bassam Canyon prospect. Our collaboration with Rock Solid Images has given us new insight into these highly prospective areas and this extension will enable us to further de-risk our prospect portfolio".
Rock Solid Images Senior Vice-President, Gareth Taylor said: "We are delighted that Vanco and their partners have been sufficiently impressed by the quality of our recently concluded seismic conditioning and prestack inversion projects to have awarded us this significant project extension that will hopefully yield a more definitive image of the down-dip geometries and properties of their Cote d`Ivoire prospects.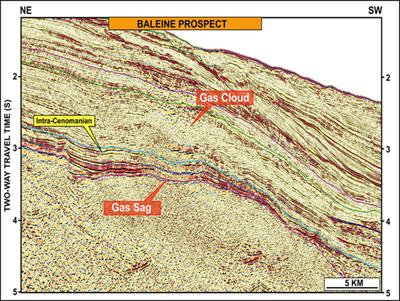 Offshore Hydrocarbon Mapping plc is listed on London's Alternative Investment Market (OHM) and provides Controlled Source Electromagnetic imaging services to the offshore exploration industry. Rock Solid Images is an industry leader in the integration of fundamental rock physics with well data and surface seismic in order to interpret geophysical signatures in terms of reservoir properties such as lithology, porosity and saturation. For additional information, visit www.rocksolidimages.com
Vanco Energy Company is an independent oil and gas exploration company that focuses on deepwater. They hold and operate six large licenses in five countries. Vanco has more than 10 million gross deepwater acres under license. In 2007, Vanco expanded to the Black Sea.
Vanco has been actively involved in the search for oil and gas in offshore Côte d'Ivoire since 1999. Early 2D and 3D seismic work in the western part of the country culminated in 2005 with the drilling of the giant San Pedro Prospect in Block CI-112. Vanco operated the San Pedro-1 well on behalf of a group consisting of Chinese and Indian state supported oil companies, drilling to a total depth of 3,100 meters where the well encountered excellent quality Albian reservoir sandstones, but unfortunately failed to find commercial hydrocarbons.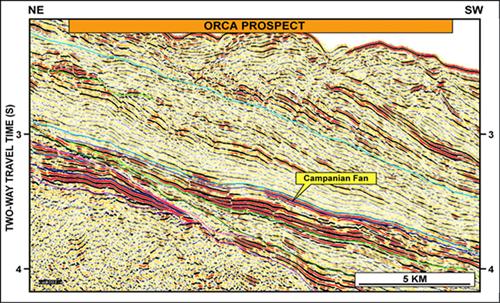 Vanco's interest in the petroleum potential of offshore Côte d'Ivoire continues. Production Sharing Contracts covering Blocks CI-401 and CI-101 were executed on September 30, 2005 and 1,978 line kilometers of new 2D seismic data were acquired. These high-potential blocks contain a significant structural prospect, known as Baleine or Prospect A, which displays a significant gas "cloud."
Nearby is the Orca Prospect, a slope fan feature which is directly analogous to the recent Mahogany discovery in Ghana. A 1,029 square kilometer 3D survey was acquired in 2007 to further image the prospects and define a drilling location.
Vanco is joined in this Transform Margin exploration play by Petroci and Russian giant Lukoil Overseas Ltd.
Source: Rock Solid Images

back to top