News listings
energy-pedia general news

Ecuador
Ecuador: Petroecuador says Amistad gas field in Block 3 may have 360 bcf gas reserves
01 Aug 2011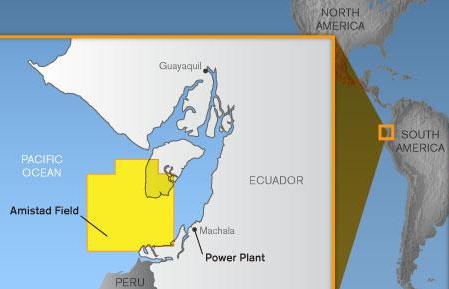 Ecuador's state oil company Petroecuador said Friday that probable natural gas reserves in the Amistad Norte and Amistad Suroeste areas of Block 3 could reach 360 billion cubic feet (bcf). Block 3 is located in the Amistad gas field, in the Gulf of Guayaquil. The field was formerly operated by a local unit of Noble Energy, but Petroecuador took it over after the U.S.-based company refused last year to change its production-sharing contract to a new service agreement.
In a statement, Petroecuador said that the data came from seismic works carried out by local firm Ilvetecnica. The seismic results were analyzed by a Russian institute, said Petroecuador. According to Petroecuador, two important gas and oil prospects were found in Amistad Norte, while two smaller prospects of little importance were found in Amistad Suroeste. Exploration wells are necessary to confirm the discoveries.
Currently Block 3 produces 35 million of cubic fee of natural gas per day.
Source: Dow Jones Newswires
back to top