News listings
energy-pedia licensing

Egypt
Egypt awards oil and gas blocks as part of 2012 International Bid Round
16 Apr 2013
Egypt said on Tuesday it awarded contracts for a minimum investment of $1.2 billion in eight oil and gas blocks in the Mediterranean Sea off its northern coast. A statement from the ministry of petroleum said the awards were the result of an international tender which received 13 offers from domestic and foreign companies.
The firms, including BP, Petroceltic International , Edison, Sea Dragon, Dana Gas and Pura Vida Energy, will pay $73.2 million for the licences.
The blocks were offered by The Egyptian Natural Gas Holding Company (EGAS) as part of the 2012 INTERNATIONAL BID ROUND which included 15 exploration blocks in the Mediterranean Sea & Nile Delta basins of Egypt, as shown in the map below. The closing date for the bid round was extended from Nov 14 2012 to Feb 13 2013.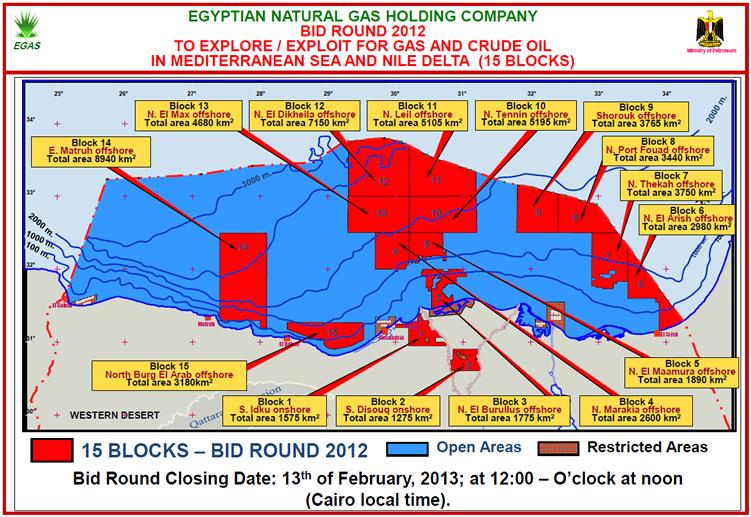 Click here for original 2012 International Bid Round Announcement
Source: Reuters
back to top