United Oil & Gas has announced an update on the drilling of the Al Jahraa-14 development well ('AJ-14') in the Abu Sennan licence, onshore Egypt. United holds a 22% working interest in the licence, which is operated by Kuwait Energy Egypt.
Summary
AJ-14 encountered seven metres of net oil pay in the Primary Abu Roash C ('ARC') reservoir
Planned testing programme to include both Primary (ARC) and Secondary Abu Roash G ('ARG') targets
AJ-14 is the seventh successful development well at Abu Sennan since United acquired its interest in the licence
The AJ-14 development well was primarily drilled to intersect the ARC reservoir, targeting reserves from an undrained area of the Al Jahraa Field identified from reservoir and simulation modelling work. The well safely reached total depth of 3619 metres ahead of schedule and under budget. A full logging suite was acquired through the ARC and 7 metres of good quality net oil pay has been interpreted in the reservoir, in line with the higher end of the pre-drill estimates.
The secondary ARG target was encountered 13 metres updip of the Al Jahraa-12 well, which was interpreted to have intersected an oil-water contact in this reservoir. Due to technical difficulties whilst running the logging tools a full logging suite was not acquired over the ARG interval in the AJ-14 well. However, there was sufficient encouragement from the Logging While Drilling tools to indicate potentially hydrocarbon-bearing reservoir, and to include the ARG in the testing programme.
Both the primary and secondary targets of the well are now planned to be tested and completed. If the testing is successful from either target, the well will be brought immediately onstream through the existing facilities, adding additional production and revenue for United. United will update the market on these results in due course.
Continuing Egypt drilling programme
The Sino Tharwa-1 rig used to drill AJ-14 will now be used to drill the ASH-4 development well, which is targeting 2.2 million barrels gross mean recoverable reserves in an undrilled compartment of the ASH Field. The rig move is expected to be performed over the next few weeks, with the well to spud shortly thereafter.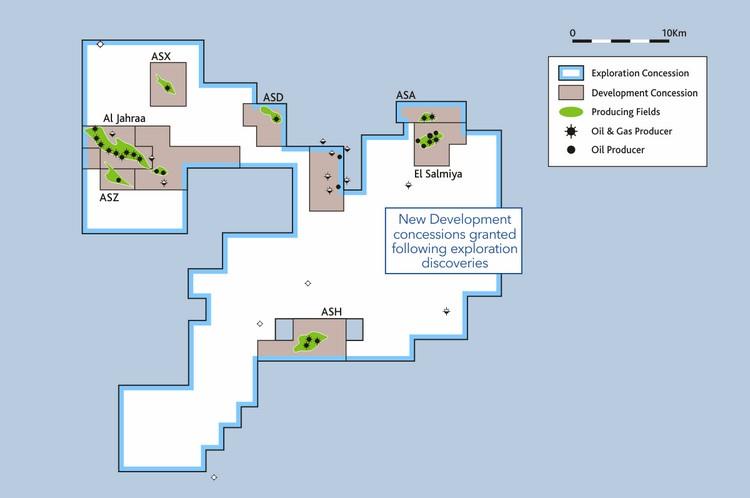 Brian Larkin, CEO commented:
'This is the seventh consecutive successful development well on the Abu Sennan licence since 2019. With oil prices remaining high, and the speed with which additional production can be quickly brought on stream through existing facilities, Abu Sennan's strong cash generation and extensive reserve and prospect inventory provides a solid foundation on which to build United's strategy. We are very excited about the remaining wells in the 2022 drilling programme, with the ASH-4 development well targeting 2.2 million barrels gross before the drilling of the final well in our 2022 programme, the high impact exploration well ASF-1X which is targeting over 8 million barrels gross.'
Source: United Oil & Gas