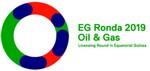 The Ministry of Mines and Hydrocarbons (MMH) of Equatorial Guinea launched the 2019 Oil and Gas Licensing Round - EG Ronda 2019 on April 3 2019. Pre-qualification for bidding is due to close June 3 2019, with the bidding deadline set for September 27 2019. Winning bids will be announced November 27 2019, at the Gas Exporting Countries Forum 5th Gas Summit, Malabo, Equatorial Guinea.
'We want to welcome all investors from the oil industry to join us in developing our vast resources for the benefit of our country, and our international partners, in an environment of clear and stable legislation, fantastic incentives for the companies and extraordinary untapped potential of our benevolent geology', said H.E Gabriel Obiang Lima, Minister of Mines and Hydrocarbons of the Republic of Equatorial Guinea.
The 2019 Oil and Gas Licensing Round comprises of twenty six (26) blocks. Twenty four (24) for Exploration and two (2) for Appraisal/Development of hydrocarbons under production sharing contracts.
Following 'roadshows' in Cape Town, Malabo and San Antonio during Feb-May 2019, upcoming roadshows are scheduled for London (AOP Investor Forum, 17 June 2019), Cape Town (AOW, 04-08 November 2019) and Malabo (CEGF Gas Summit, 26-29 November 2019).
The map below shows the blocks available for exploration and for appraisal/development: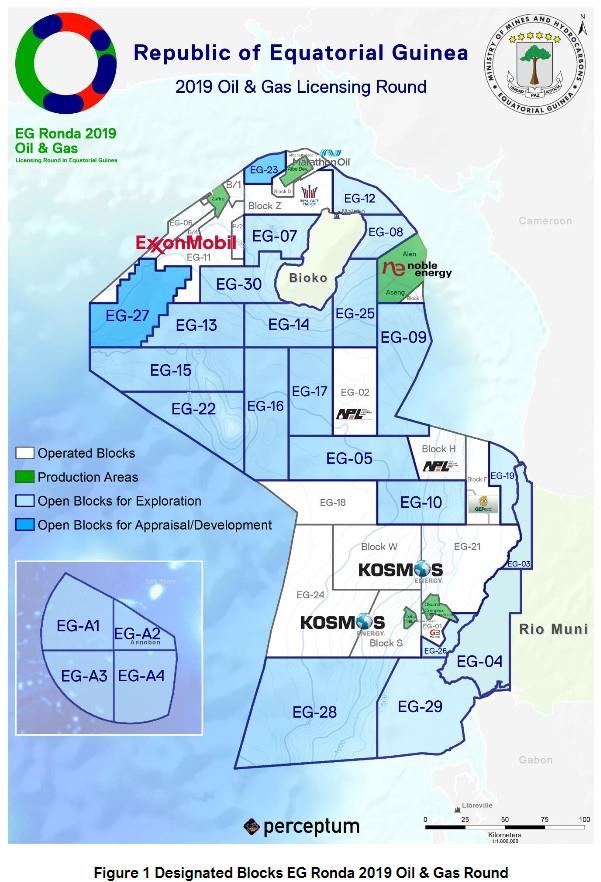 Appraisal/development blocks are: EG-27 (Former Block R) and EG-23
Exploration blocks are: EG-03, EG-04, EG-05, EG-07, EG-08, EG-09, EG-10, EG-12, EG-13, EG-14, EG-15, EG-16, EG-17, EG-19, EG-22, EG-25, EG-26, EG-28 (Former Block K), EG-29 (Former Block N), EG-30 (Former Block J), EG-A1, EG-A2, EG-A3, EG-A4.
Click here for further information on EG Ronda 2019
Source: energy-pedia