News listings
energy-pedia exploration

Equatorial Guinea
Equatorial Guinea: Noble Energy announces oil discovery at Carmen in Block O, offshore Equatorial Guinea
16 Feb 2009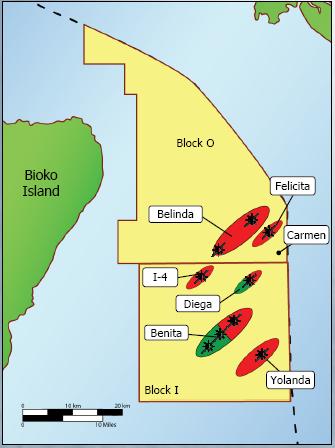 Noble Energy has announced an oil discovery on Block O at the Carmen Prospect, offshore Equatorial Guinea. The Carmen well, which represents the Company's first oil discovery on Block O, encountered approx. 26 feet of net oil pay, along with 13 feet of net gas pay. Located in approx. 150 feet of water, the well was drilled to a total depth of 11,550 feet to test a lower Miocene reservoir. The well has been temporarily abandoned pending future development considerations. There are no plans to flow test the reservoir at the current time.

Charles D. Davidson, Noble Energy's Chairman, President and CEO, said, 'The result at Carmen is another positive data point for our West Africa operations where we have now drilled ten consecutive successful wells on our operated acreage. We are excited to confirm that the oil sourcing extends from Block I, where we have two separate oil discoveries, to the north in Block O. We are optimistic about the further prospectivity of the region, and we will be recalibrating our seismic to identify other similar opportunities. At the same time, our teams are continuing to advance the oil development scenario for first production in 2012 and Carmen looks to be a very nice tie-in candidate.'

The Minister of Mines, Industry and Energy, H. E Marcelino Owono Edu, stated, 'The Government of Equatorial Guinea is extremely pleased that another oil discovery has been made within the Equatorial Guinea part of the Douala Basin. The Government of Equatorial Guinea will continue to aggressively develop the discovered oil and gas resources within its territory for the benefit of the people of Equatorial Guinea, whilst maintaining a stable and consistent investment policy.'

Noble Energy is the Technical Operator of Block O with a 45% participating interest. Its partners on the block include GEPetrol, the national oil company of the Republic of Equatorial Guinea with a 30% participating interest and Glencore Exploration with a 25% participating interest.
Source: Noble Energy
back to top