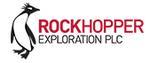 Rockhopper Exploration, the oil and gas company with key interests in the North Falkland Basin, has announced its unaudited results for the six months ended 30 June 2022.
Year to date highlights
Sea Lion
Completion of transaction for Harbour Energy to exit and Navitas Petroleum (through its UK subsidiary) 'Navitas' to enter the North Falkland Basin with a 65% stake in, and operatorship of, all of Rockhopper's North Falkland Basin licences
Rockhopper retains material 35% working interest in North Falkland Basin licences
Extension of all North Falkland Basin licences to 1 November 2024
Improved alignment in the Sea Lion Joint Venture, with Rockhopper benefitting from an attractive funding package from Navitas
Ombrina Mare
Successful arbitration outcome with unanimous decision in Rockhopper's favour
Compensation of €190 million
Interest at EURIBOR + 4% accruing annually from 29 January 2016
Temporary four-month pause in interest from date of award
Italy has 120 days to apply for an annulment of the award, which can only be annulled in limited circumstances
Corporate and financial
Successful capital raise of US$10.4 million by way of placing and open offer
Warrants issued to provide additional upside to holders and future potential balance sheet strength
Continued focus on costs
Outlook
Lower upfront cost Sea Lion development being worked up and financing sought
Arbitration award, after collection, will make a material contribution towards Rockhopper's share of Sea Lion development costs
Sea Lion FID targeted 2023/24
Keith Lough, Chairman of Rockhopper, commented:
'Following completion of our transaction with Navitas, the capital raise, and the successful arbitration outcome, we stand on the cusp of what we believe will be the most exciting period at Rockhopper for some years, culminating, we hope, in the development of a material scale energy resource in a British Overseas Territory.
We have a committed and capable partner with proven financing capability, which has recruited an exceptional and highly experienced development engineer to run the Sea Lion project.
Amidst continued global uncertainty and material domestic pressures, we continue to believe a responsibly developed Sea Lion oilfield could provide both a meaningful source of financial benefit to the Falkland Islands, and a strategically and financially important resource to the United Kingdom.
Furthermore, Sea Lion is not a one-off project. We have very material low-risk exploration upside, providing potential additional benefits to all stakeholders.
We thank our stakeholders and the Falkland Islands Government for their continued support as we strive to reach project sanction and unlock material value for all involved.'
Source: Rockhopper Exploration