News listings
energy-pedia general news
Bayphase releases 4th Edition of its cost estimating software - NETCO$TER Onshore Production Module
10 Oct 2017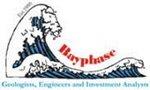 International Oil and Gas Consultancy Bayphase has released the 4th Edition of its cost estimating software - NETCO$TER Onshore Production Module. This cutting-edge cost estimating simulation software tool developed and used by Bayphase to develop complete technical definition and generate capital and operating costs for onshore oil and gas projects.
Today's economic environment demands tighter control of budgets and a greater understanding of project costs as early in the project development phase as possible. The software's integrated design combined with an up-to-date cost and technical database improves reliability, accuracy, optimizes performance and reduces cycle time during the execution of oil and gas projects.
NetCo$ter's consistent and definitive cost estimating platform makes it suitable for feasibility studies, concept screening, engineering definition, optimization, life-cycle cost estimates and cost-control. It allows users to make well-founded concept decisions for global application thus contributing to successful project outcomes.
'The 4th Edition of the NETCO$TER Onshore Production Module represents a very significant upgrade in capability to our comparison to previous editions', said Geoff Eyre, Bayphase's Managing Director. 'The software module has effectively been totally revamped and has a very different look and feel. We're getting ever closer to establishing the definitive cost estimating system for oil and gas projects and are confident that many companies will want to join us on this journey.'
For further details please click here
Source: Bayphase
back to top