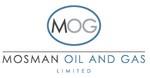 AIM-listed Mosman Oil and Gas has announced initial production from the Winters-2 well in East Texas.
The initial flow rate is circa 545 thousand cubic feet per day (mcfpd), which is circa 105 barrels of oil equivalent per day (boepd). This well and equipment will be monitored, and the initial rate may be adjusted in due course. Mosman has c23% working interest ('WI') in Winters-2.
The new production will add significantly to the average daily gross production which was 164 boepd in the December 2021 quarter.
Onsite focus has now moved to establishing production from Stanley-4 (Mosman 36.5% WI). Production rates from that well will be announced shortly.
John W Barr, Chairman, said: 'Mosman is pleased to see that following completion of gas infrastructure, enabling gas production from the Winters and Stanley leases, this initial flow rate is an excellent starting point and we look forward to continuing to build our production base.'
Source: Mosman Oil and Gas