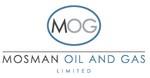 Mosman Oil and Gas has raised £300,000 (before expenses) to fund the delivery of its Refocussed Corporate Strategy via a placing of 200,000,000 new ordinary shares of no par value in the capital of the Company at a price of 0.15p per share with investors receiving one warrant to subscribe for a further new ordinary shares at an exercise price of 0.23p with a term of 12 months per Share subscribed for. The Placing is unconditional save for admission of the shares to trading on AIM.
The Fundraising was carried out by Monecor (London) Ltd trading as ETX Capital with a small number of investors.
In addition to the Fundraising, two Directors have indicated their intent to subscribe for up to a further AUD 120,000 on the same terms and conditions as the Placing in lieu of certain consultant and director fees due or owed for the year to 30 June 2020 to demonstrate their ongoing commitment to the Company.
The proposed Director Subscription will be subject to disclosure as a Related Party Transaction in accordance with the AIM Rules for Companies and a further announcement is expected to be made shortly.
Admission to AIM and Total Voting Rights
The Placing is conditional on, inter alia, the Placing Shares being admitted to trading on AIM. Application has been made to the London Stock Exchange for the Shares, which will rank pari passu with the Company's existing issued ordinary shares, to be admitted to trading on AIM and dealings are expected to commence at 8:00 a.m. on 27 February 2020.
Following Admission of the Placing Shares, the Company's share capital and total voting rights will comprise 1,085,810,968 ordinary shares of no par value and the Company does not hold any shares in treasury.
Use of Proceeds
The Fundraising proceeds are expected to be applied towards the following: planned workovers at Stanley-1 and 2; the near term drilling programme at Stanley; evaluation and expansion into new projects in Texas in conjunction with Baja Oil & Gas LLC; progressing exploration at EP-145; and the payment of creditors and providing additional working capital.
Mosman has issued a separate announcement detailing its Refocussed Corporate Strategy which includes a decision to focus on its Stanley Project and other similar projects in East Texas (including Challenger and Champion) and to continue with the exploration in EP 145 in Australia. As a result, the Company expects that its Welch and Arkoma projects will be sold in an orderly process.
Source: Mosman Oil and Gas