News listings
energy-pedia general news
Fastnet Oil & Gas announces interim results - updates operations
19 Dec 2014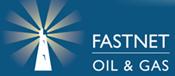 Fastnet Oil & Gas, the UK and Irish listed E&P company focussed on near-term exploration and appraisal acreage in Morocco and the Celtic Sea, has announced its interim results for the six month period ended 30 September 2014.
Operational Highlights
Foum Assaka farm-out to SK Innovation completed in April 2014 for back costs and a carried interest in the FA-1 well and a potential carried interest in a second well
FA-1 well completed in May 2014 having encountered live oil shows and provided supporting evidence for reservoir development. Post-well technical studies are ongoing to incorporate all of the FA-1 well data into the geological framework of the Foum Assaka Licence
Celtic Sea and Tendrara Lakbir farm-out processes commenced and ongoing with the Company working towards bringing in partners to further pursue exploration activities
Improved terms and option extension secured on Tendrara Lakbir in June 2014 and on Deep Kinsale in August 2014
Financial and Corporate Highlights
US$18.8m cash balance at 30 September 2014 (US$17.4m at 31 March 2014, US$10.9m at 30 September 2013) with no material outstanding licence commitments
US$20.4m in backs costs received from SK Innovation on completion of the Foum Assaka farm-out
Net loss for the period of US$1.6m which reflects the increase in technical work developing Fastnet's portfolio during the period (6 months to 31 March 2014: loss of US$1.7m, 6 months to 30 September 2013: loss of US$0.9m). The current period net loss comprises general and administrative costs of US$1.6m, a share-based payment charge of US$0.1m and finance income of US$0.1m. Ongoing monthly general and administrative costs in 2015 forecast to reduce from US$275k to US$215k per month
Carol Law appointed Chief Executive Officer in December 2014 and Will Holland appointed to the Board as Chief Financial Officer in May 2014
Carol Law, CEO of Fastnet, commented:
'Throughout 2014, Fastnet continued its strategy of monetising the Company's existing assets and prudently managing its significant cash reserves in order to create shareholder value. The Foum Assaka farmout was a prime example of this strategy with the FA-1 well delivered at a cost of just US$2.75m to the Company. As the technical studies progress we look forward to continue working with Kosmos, BP and SK in evaluating the licence potential and, in the event of drilling a second well on the licence, the Company would have a further carried interest.
'The oil and gas sector is faced with challenging times but looking ahead to 2015, we believe that Fastnet's portfolio will increase in marketability as industry focus moves towards profitable shallow water and onshore projects in attractive fiscal regimes with low operating costs. In this regard, we will continue to work towards bringing in partners to further pursue exploration activities across our portfolio and seek appropriate licence extensions to enable us to execute this strategy.
'Fastnet is well positioned as a result of a strong balance sheet, management team and asset portfolio. Prudent management will deliver a significant reduction in ongoing general and administrative costs going forward and we will continue to develop and grow the asset portfolio in a selective and low-cost manner as is possible.'
Source: Fastnet Oil & Gas
back to top