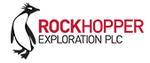 Rockhopper Exploration, the oil and gas exploration and production company with key interests in the North Falkland Basin, has announced its results for the six months ended 30 June 2019.
Year to date highlights
Sea Lion Phase 1 development – project optimised; resource increased; continued focus on securing senior debt funding ahead of final investment decision
Through the FEED and optimisation processes, the Sea Lion project has been substantially de-risked from a technical, cost and schedule perspective
Resources to be developed in Phase 1 of the project have increased from 220 to 250 mmbbls (gross) with associated capex to first oil estimated at approximately US$1.8 billion (gross)
Key service and supply contracts are nearing final agreement in preparation for execution at project sanction
Continued focus on securing senior debt funding ahead of final investment decision
Preliminary Information Memorandum and comprehensive set of independent expert reports, which formed the basis of a financing guarantee application package for the senior debt component of the project financing, were submitted to potential senior lenders including export credit agencies in July 2019
Strong H1 operating and financial performance with continued focus on costs
Net working interest production averaged 1.2 kboepd
Revenue of US$4.8 million; operating costs of US$2.2 million
Cash operating costs of US$10.3 per boe – low cost base maintained
Continued management of G&A costs – US$2.4 million – down over 35% in the last 3 years
Cash resources of US$27 million at 30 June 2019 and no debt
Corporate
Appointment of Keith Lough as Non-Executive Chairman following the retirement of David McManus at the Company's AGM in May 2019
Ombrina Mare arbitration – in June 2019 the Tribunal rejected Italy's request for suspension and related intra-EU jurisdictional objections
Disposal of Rockhopper Egypt Pty Limited for US$16 million announced in July 2019, with completion anticipated in Q4 2019
Outlook
Progression of Sea Lion funding into detailed lender due diligence and documentation in Q4 2019
Outcome in relation to Ombrina Mare arbitration expected in Q1 2020 – seeking significant monetary damages
Year end 2019 cash resources estimated to be in the range of US$25-30 million, depending on the final mix of consideration received upon completion of the disposal of Rockhopper Egypt Pty Limited
Keith Lough, Chairman of Rockhopper, commented:
'2019 has already been a busy period for the Company, and the next six months have the potential to be transformational for Rockhopper with a number of very significant catalysts ahead.
'The PIM submission process marked a material milestone in the project financing process for the Sea Lion development. If, as expected, the application is well received, we anticipate moving into a phase of detailed lender due diligence and documentation during Q4 2019.
'In addition, with a supportive interim ruling on jurisdiction, we remain positive on the prospects of recovering significant monetary damages through our international arbitration against the Republic of Italy in respect of Ombrina Mare and look forward to an outcome in early 2020.'
Source: Rockhopper Exploration