TGS has announced new multi-client acquisition project, Alonso 3D in the US Gulf of Mexico.
Alonso 3D is a multi-client survey of 6,172 km2 located in the Atwater Valley and Lloyd Ridge protraction areas of the US Gulf of Mexico. Multi-level targets exist, from Miocene to Jurassic. This project allows TGS to extend coverage from a core area in Mississippi Canyon into a more frontier area that is experiencing renewed interest from E&P companies. TGS will acquire new 3D data to provide the higher spatial resolution required to delineate multiple plays at multiple levels. Acquisition is expected to commence in February 2018. Data processing will be performed by TGS using its Clari-FiTM broadband technology.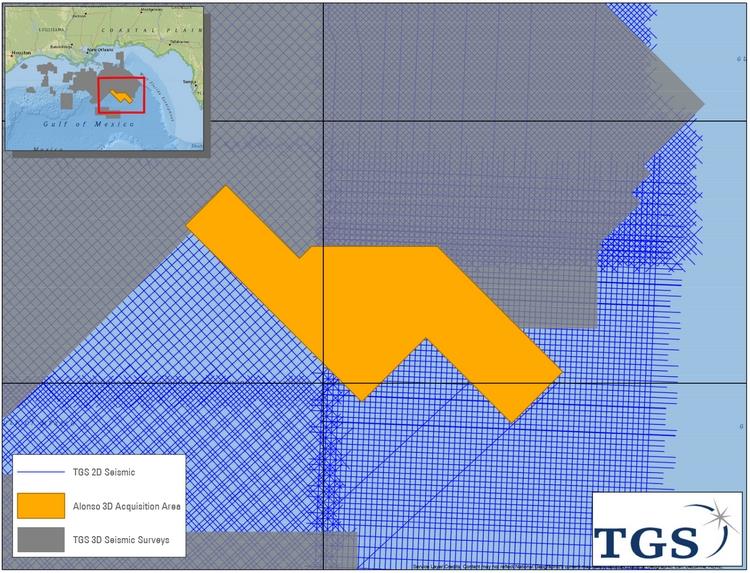 'Alonso 3D will expand TGS' modern 3D coverage in the deep-water Gulf of Mexico. After a period of lower activity levels in the US GOM, this survey helps strengthen our position in an underexplored area that is of interest to our clients, ahead of upcoming lease turnover. The Alonso 3D survey further adds to our GOM library which also includes successful WAZ data programs to the north of this area,' commented Kristian Johansen, CEO for TGS.
This survey is supported by industry funding.
Source: TGS