Oilex has announced that all necessary approvals from the Government of India (GoI) for the sale of its Participating Interest (PI) in the Bhandut PSC have now been completed. Following the approval from the GoI, all conditions precedent to the sale of its PI in Bhandut have now been met with settlement of the US$0.29 million consideration from the buyer expected later this month.
Background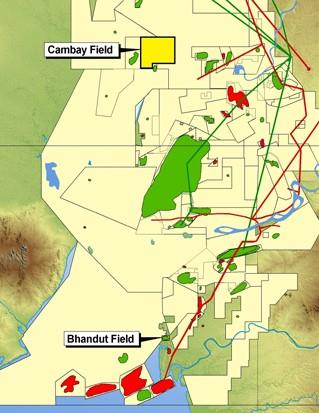 On 28 January 2020, Oilex announced that it had accepted an offer from Indian based Kiri and Company Logistics Private Limited (Kiri) to acquire the Company's PI in Bhandut. Oilex held a 40% PI in the Bhandut Field, with GSPC holding the remaining PI. The Company will receive US$0.29 million in cash proceeds for the sale of its PI and transfer of operatorship rights to Kiri. As previously reported, Kiri has expressed an interest in engaging the services of Oilex's office on a contract basis to review field production, stabilize operations, and initiate field re-development of the Bhandut PSC in accordance with the FDP and this process is currently underway.
The field has been on care and maintenance for some time and hasexisting production facilities. Bhandut has been fully provided for in the Oilex financial statements.
Oilex's Managing Director Mr Joe Salomon said:
'While completion of this transaction has taken longer than anticipated, primarily due to the impact of Covid-19, a positive outcome has now been achieved. This sale provides Oilex with additional current and futurecash which will be applied to the existing Cambay and East Irish Sea projects. We wish Kiri success in their efforts on the Bhandut field.'
Source: Oilex