News listings
energy-pedia licensing

Indonesia
Indonesia: AED buys Rombebai and South Madura exploration interests from Nations Petroleum
05 Feb 2010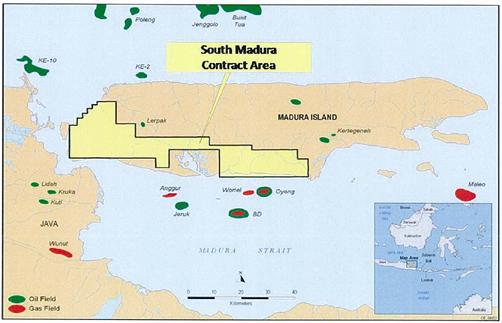 AED Oil, 40 percent owner of the halted Puffin field off northern Australia, said it agreed to pay $1.5 million in cash and issue 12 million shares to Nations Petroleum to acquire exploration assets in Indonesia. The Australian explorer is purchasing 100 percent of the Rombebai Contract Area and 60 percent of the South Madura Contract Area, the company said in a statement today to the Australian stock exchange. The 12 million shares are worth A$7.2 million ($6.3 million) based on yesterday's price.
AED Oil, whose shares declined 41 percent in 2009, wants to increase the value of the company through expansion and finding development alternatives for Puffin, Chairman David Dix said at its annual meeting in November. The Melbourne-based explorer expanded into Southeast Asia last year with an agreement to buy 50 percent of a Brunei asset from Nations Petroleum. The assets bought from 'Nations will have a lot of potential for upside,' Managing Director Pedro De Souza said. AED is 'totally undervalued.'
Sinopec Purchase
AED sold a majority stake in Puffin to Beijing-based China Petrochemical Corp.'s Sinopec International Petroleum Exploration & Production Corp. unit in 2008 for $561 million, after the Timor Sea field produced less oil than anticipated. AED suspended production at Puffin last year and began evaluating new development plans. The Puffin venture experienced 'a number of operating and performance issues,' AED said in a June statement.
The company will probably not pursue other purchases until it has integrated recent acquisitions into its business, Chief Financial Officer Richard Little, said.
AED agreed to pay Nations $3 million in cash and issue 24 million new AED shares for the Brunei acquisition. The latest deal, subject to regulatory approvals, combined with the previous one would give Nations 36 million shares out of about 200 million AED shares outstanding.
Source: AED / Newswires
back to top